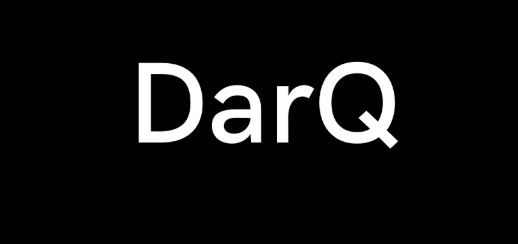 Android 10 brought along many useful features that made it a welcomed update over the Android 9 Pie. Android 10 also brought a system-wide dark mode. The dark mode supports applying a dark theme throughout the system and is easy on the eyes and looks excellent on OLED displays.
It is considered as one of the most prominent features that Android 10 brought in for Android devices when Google recognized the benefits of dark themes on the premium OLED displays.
However, there is still scope for improvement. Google added a developer, an option to force all apps to turn on dark mode even those apps that had not been mainly updated with the dark mode feature. There is no option in stock Android to enable a forced dark mode on a per-app basis.
Another advantage of this is that it also helps you in saving a bit of battery as well. Though there are many apps, which support this feature, such as Google's stock apps, there is no other way to enable dark mode on third-party apps.
A recognized developer, Quinny899, from XDA Developers, came to the rescue and launched an app in June 2019, called DarQ that will allow users to force per-app basis dark mode on Android 10.
However, there was only one limitation for the users is that it requires root access on your Android phone. Yet, in a new development, with the latest version, i.e., V1.2, DarQ is now also supporting per-app forced dark mode on Android 10 without root.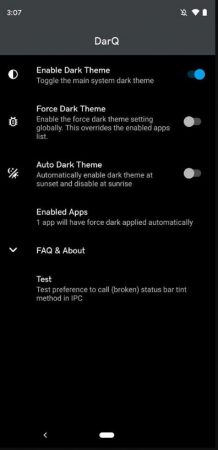 Indeed you need just to grant an ADB permission to run some commands. You can have a per-app basis dark mode on your Android 10 device.
DarQ v1.2 Changelog:
-DarQ now works without root! Use the ADB script from the XDA thread or GitHub repository to run the required background service to use DarQ without needing to root your device.

-Added a search box to the app list

-Fixed root detection

-Added OxygenOS support

-Added a filter for system apps (hidden by default) in the app list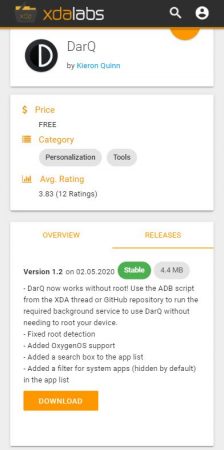 DarQ app also uses the Accessibility settings to obtain user-selected applications to enable dark mode to it. And with the aid of this functionality on non-rooted phones, users can have a dark mode on apps like Twitter too.
Furthermore, this app also gives you an option to automatically apply dark mode at night that is again an excellent feature expected in the next Android OS. Additionally, the V1.2 app version also supported OxygenOS of OnePlus and also added a search box to the top of the apps list.
DarQ v1.2: Download