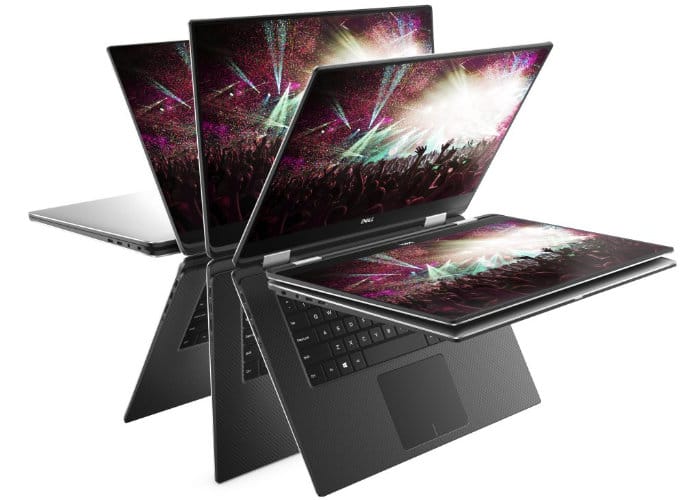 Dell has now launched a new and best series of S displays and an Inspiron AIOs. This is an upgraded Dell XPS 15 notebook and also a colored modified of XPS 15 2-in-1 convertible. It can be also be noted that all these PCs are being powered by the Intel's 8th Generation Core processors. It has been announced that first the product will be launched the US at the end of this month and probably by upcoming months globally people will enjoy using this product.
Dell XPS 15:
Recently Dell has just launched Dell XPS 15 notebook. It is modern structure laptop which has Intel's latest 6-core 8th generation processors. It also has NVIDIA GeForce GTX 1050Ti graphics. This new ultrabook provides 4K Ultra HD 15.6 inch display. This laptop also has a beautiful feature which is known as the Window Hello Sign-in. It also supports a fingerprint sensor with a help of connectivity option which includes the HDMI 2.0 and also a Thunderbolt 3.
Dell XPS 15 2-in-1:
The XPS 15 convertible which looks quite slim and wonderful and its thickness are up to 16mm. It is also outfitted with the same 4K Infinity Edge display which the company demands to be the best among all the rest. This laptop is now available in the market globally for all users.
The new Inspiron line-up:
This new Inspiron has a feature which is the 7th Generation Intel Core processor which has around 16GB DDR4 memory. All the users have the ability to select an option which is GeForce MX110 separate graphics. This device has a 4K Ultra HD Display along with the support of the Dell Active Pen which is supporting the unified smooth touch. This is one of the best-designed laptops for entertainment and also for all types of official work. The Dell Cinema Sound with the inbuilt speaker is supported on this laptop.
New S series monitors:
This S series Monitor Is beautifully designed for all types of user. This laptop comes in 3 different variations in size i.e. 23 inches, 24 inches and 27 inches along with an almost a borderless display. These monitors are currently available to its user globally through the companies' official websites.