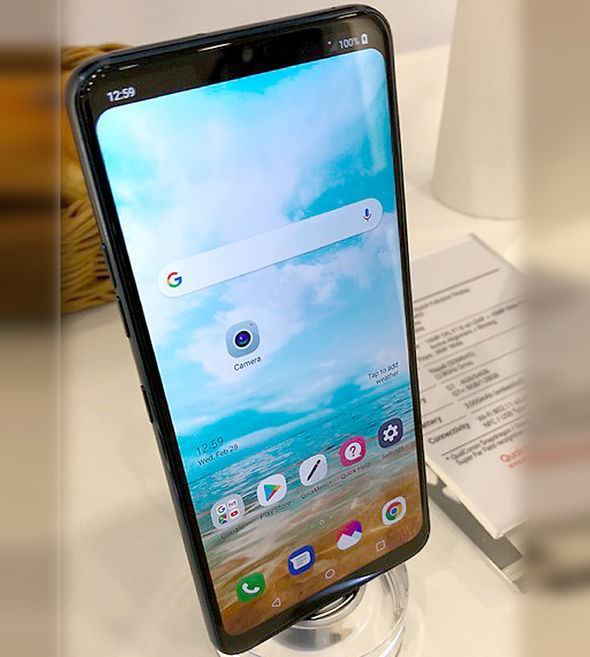 LG' s participation in this year's Mobile World Congress (MWC) held at Barcelona was comparatively quiet to the previous years. Before the Mobile World Congress, LG itself ruled the plans for using the globally renowned tradeshow to bring forth it's latest flagship smartphone as they did in the previous years. Howbeit, a rough overall idea about its latest flagship device might have been presented on the showroom floor behind the scenes.
The latest rumors are coming out with the information that LG G7 had appeared at the MWC behind the closed doors. Israeli News Website YNET has been come up with short hands-on video footage with an LG built flagship phone which is believed to be the concept for the new LG G7.
The new flagship smartphone is boasting a top in the market Qualcomm 845 chipset,  a notch at the top, and a six-inch OLED screen with a 19.5:9 aspect ratio in the display.  According to Israeli News Website, YNET, the device may ship with either 4GB of RAM with 64GB of internal storage or 6GB RAM with 128GB of internal storage. It may be sported with a 16-megapixel dual camera system.
With all the high-end specifications list, there are pretty many chances of it being the all-new flagship smartphone which was planned by LG to launch after the MWC tradeshow. But the Korean company has not confirmed with these plans.
According to the spokesperson of LG, who revealed some clues about the handset in YNET' s video, the device seen in that video is a 'concept' and LG never had this device at its primary consumer booth at MWC. He also added that the carriers and business partners always get to see early concepts at tradeshows like MWC.
This is interesting. Article/video from an Israeli journo at MWC showcasing the LG G7 (Neo). May be the device LG scrapped in favor of Judy. [h/t: @Hanan_haber]https://t.co/fNng7jw9As

— Evan Blass (@evleaks) February 28, 2018
It may be a hint for new sales channel partners to work with LG for its all-new flagship device foreseeing the future announcement and launch. There are chances that LG G7 may be entirely different from the one visible in the video as LG confirmed it as just a "concept."