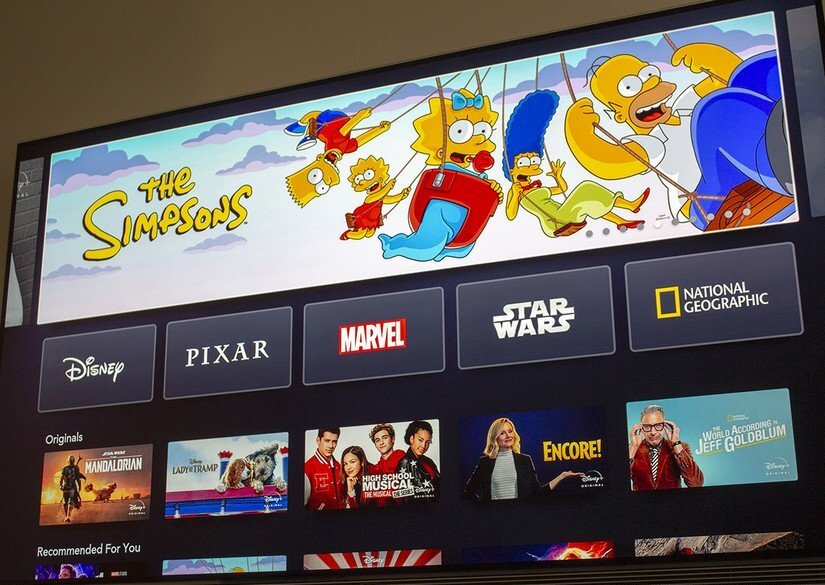 Disney+ Hotstar was officially released in few parts of the world a few months ago, and now it's finally available in India. And, The Simpsons, the popular cartoon show, will be streaming on Disney+ Hotstar from 15 of this month.
The Simpsons To Stream On Disney+ Hotstar:
Disney+ Hotstar in India has almost all marvel movies, all nostalgic Disney shows, along with regular Hotstar content. The streaming platform announced yesterday that The Simpsons, a classic animated cartoon show, famous for predicting events that come true, will stream with all 31 seasons from April 15. The announcement was made yesterday night via the official Disney+ Hotstar account on Twitter.
Take a break from your family for the world's favourite family.
The Simpsons. All 31 seasons. April 15 onwards. pic.twitter.com/Z3w8SQn3uQ

— Disney+HotstarPremium (@DisneyplusHSP) April 12, 2020
Additionally, the 2007 feature-length film The Simpsons Movie and short film Playdate with Destiny 2020 will also be available on Disney+ Hotstar. However, there's no confirmation about another short film from 2012, called The Longest Daycare.
Disney+ had earlier published that The Simpsons would be launched on the platform at the end of the month, but it seems like, keeping in mind the present situations, Disney+ Hotstar will start streaming it from April 15 itself. For the uninitiated, The Simpsons is a classic comedy animated show created by Matt Groening in the '80s. The Simpsons have won a total of 34 Emmys during its run of all 31 seasons. It has also become America's longest-running scripted series.
The series is highly rated and has a rating of 8.7/10 on IMDb even after decades of its first episode was released. However, it has attracted some criticism too. Generally, for stereotyping characters and some people also criticized it, saying its quality started declining after season 10.
All Disney shows, movies, and other Hotstar content are made available to premium subscribers. It has priced the premium membership starting at Rs. 299 a month and Rs. 1,499 a year, which means shows are available in English and are not dubbed in local languages which is the case of VIP subscription.