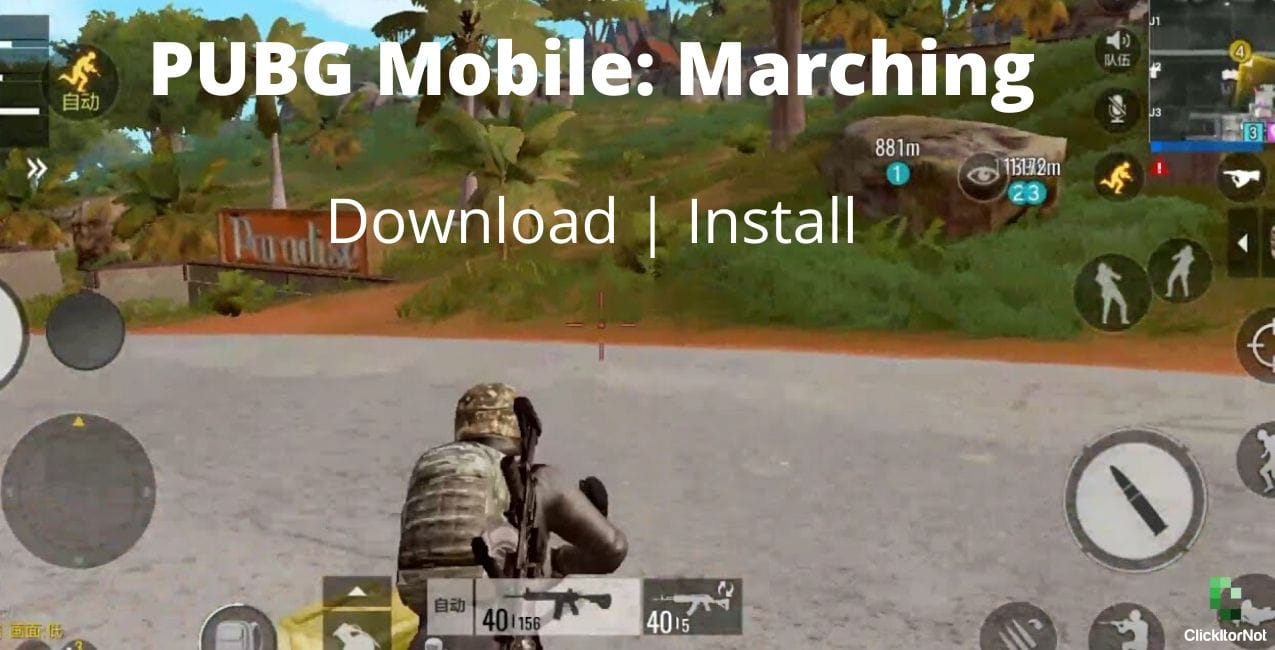 Are you looking for a guide to download and install the latest PUBG Mobile: Marching on your Android phone? Read through this article where we have provided step by step procedure to install this game and don't worry we have also provided the download links here itself. 
Before getting into the details, let's check out some information about Marching. Tencent Games developed this PUBG Mobile: Marching, a version of the PlayerUnknown's BattleGrounds, particularly for the Asian players. This 1.0.17.1.0 version is available for only some particular countries. If you search for this title in the play store, you will be able to see the original PUBG Mobile only as the game is not officially for all.
PUBG Mobile: Marching was formerly known as Army Attack, and Bluehole licenses the title. The game is built on the original global PUBG Mobile version only, but here you can find more vehicles that include both sea and air options.
The gameplay of Marching is also the same as that of the original version, where you have to fight against 100 other players. Like all the other titles of PUBG, this version includes different game modes and maps too. PUBG Mobile: Marching is the first to introduce buildable elements into the map, such as giant shields, stairs, create holograms, bushes, and many more.
Download PUBG Mobile: Marching APK
Before downloading, you have to note that the game is in Chinese, and in order to play it, you need to have a WeChat or QQ account. Don't worry, both of these are free. The only requirement to download this game is you should have a phone with Android 4.4 or later version.
PUBG Mobile: Marching – Download
How To Install PUBG Mobile: Marching?
 Download the PUBG Mobile Marching APK from the link provided above and click on the downloaded file.

If you are not from the Asian countries, you can download any VPN app from the play store and connect to the Chinese server.

If you did not enable the installation of unknown sources, do it now by heading to Settings > Privacy > Special app access > Install unknown apps.

The installation process starts, and on completion of the process, you can open the app and enjoy playing it!