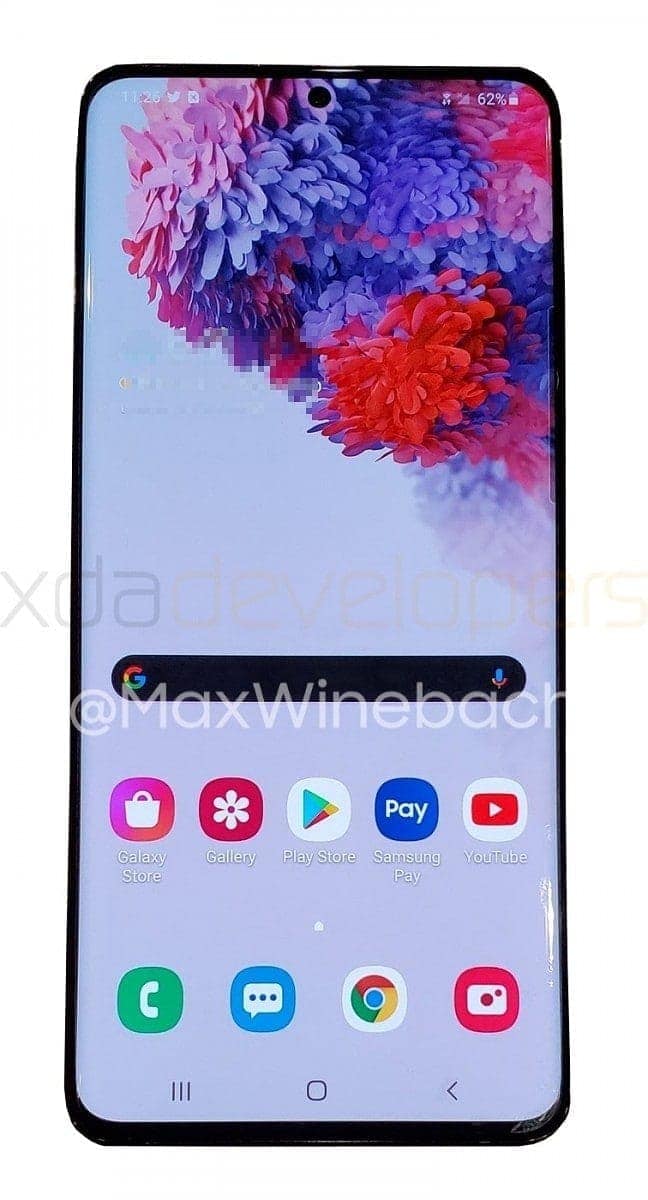 In a post a day ago, we published the first looks of Samsung Galaxy S20. Now in this post, we are providing you the download link for Samsung Galaxy S20 and Samsung Galaxy S20+ wallpapers in High Resolution. Samsung, in a recent statement, revealed the date of its next launch event. The South Korean smartphone giant named it as the Galaxy Unpacked event to unveil its next flagship mobile phone. Samsung is set to reveal its 11th generation Smartphone called Galaxy S20 and Galaxy S20 Plus. This event is scheduled for February 11, 2020, at 11 AM(ET) or 2 PM(PST) (United States). For Asian markets, this event would be on February 12, 2020.
Samsung decided to change the name of the 11th generation series from the S11 series to the S20 series. While we wait for the unpacked event, the S20 series stock wallpapers are already available for download(link below).
Samsung S20+ details
MaxWinebach today revealed the original images of the S20+ 5G test mobile to the public. You can check here for the live images:
From the images posted above, we can see a camera module on the rear side comprising of 4 cameras, one LED flash, and one appears to be a microphone hole. The camera specs could be like a 12MP primary sensor, an ultra-wide sensor, a macro camera, and possibly a telephoto lens. It seems like Samsung's newly introduced 108 MP ISO CELL will be added to S20 Ultra only. Also, there is no Bixby button except volume and power buttons on the side panel.
Below we have posted some of the official stock wallpapers for S20 and S20+. We got these stunning wallpapers from Yash Agarwal's Twitter page for the S20 series.
Download Samsung Galaxy S20 and S20+ official stock wallpapers
Below we have attached four official stock wallpapers for the S20 series. For now, we have only these four wallpapers. Once we have some more, we will add them to this page. The wallpapers are of 2048 x 2048 resolution. Download these wallpapers from the link given below.
Download Links: