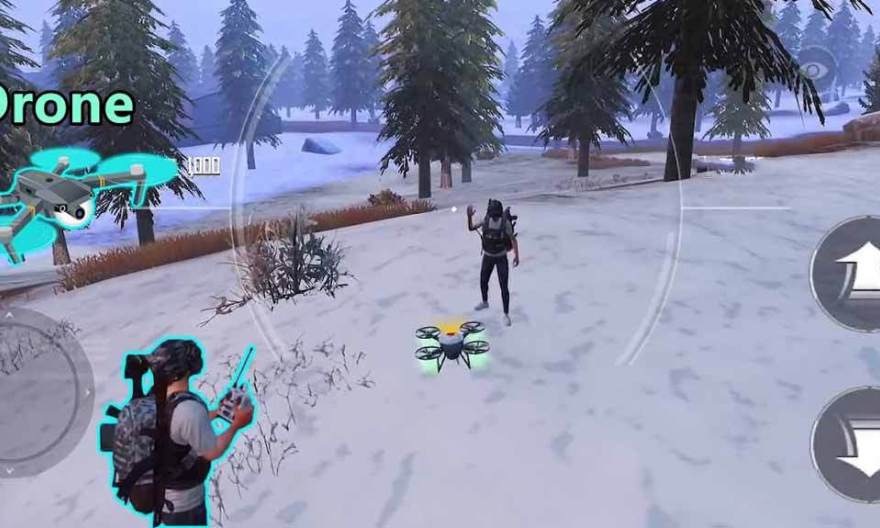 PUBG mobile, since its induction has been the most played game all around the world. It has been working hard to upgrade the game and inducting new modes and features in the game.
It's not been long since the upgrade that came with Ragegear in Evoground mode and snow paradise in Classic mode were introduced in the game now they are coming up with one more upgrade. Now this upgrade is including drones in the game.
We are already aware of the drones in Call of Duty mobile game, which is used to kill the enemies. Unlike those killer drones, the drones in PUBG Mobile are just used to spy in the surrounding areas.
Recently a gameplay video was released on YouTube which showcased the drones in the game. The gameplay shows a drone that is doing surveillance in the surroundings to identify the enemies. The drones do not have firing abilities like the ones in Call of Duty mobile.
This is different from those of Call of Duty mobile in which the drones when identifies an enemy kills them instantly. But, in the case of PUBG mobile, the drones are merely a piece of surveillance equipment and doesn't contain any firearms.
There is a high chance of the drones getting killed if they are identified by the enemies. If the players want them to not get killed, then they have to move them around swiftly without letting the enemies shoot them down. Unfortunately, the gameplay doesn't give the information on the range of the drone.
We have to wait until the upgrade to roll-out so that we can find the strengths and weaknesses of the drones.
The game seems to be still in testing mode in China beta version and is hoped to arrive soon. This drone when available to use on the global stable version of the game can be used in the Evoground mode will be an added advantage in the battleground.
The recent addition of Rage Gear mode that is like a death race mode is a cool one to play in the Evoground mode. In this, the players are allowed to drive the vehicle in the battleground with their partner. The players are divided into 2 teams- drivers and shooters. Now if the drone is also included then the players get an extra hand in killing the enemies.
The date of release of this update is not known but is expected to be out in a couple of months. We will keep you posted once the official date is released.