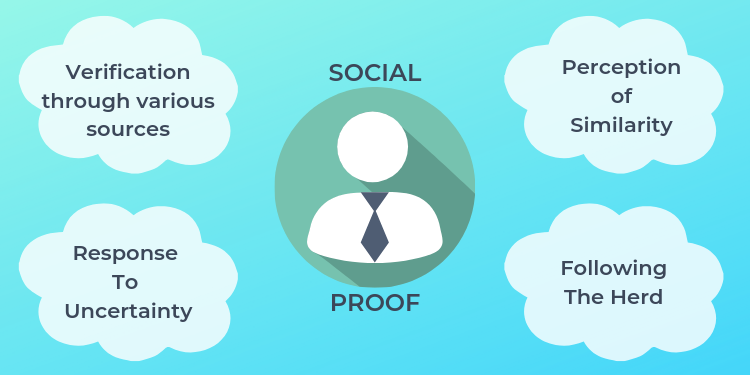 Social proof reflects a deep-seated human tendency to seek guidance and affirmation from our fellow beings. It's the invisible nudge we feel when we notice others taking specific actions, prompting us to believe that such behaviors are correct or desirable. When walking past a bustling cafe or seeing a product continually being endorsed online, our instinct to view these as signals of quality kicks in. But why has social proof risen to be an indispensable asset in the business world?
Assessing and Refining Your Social Proof Approach
Incorporating social proof into your marketing strategy is only the beginning. To maximize its effectiveness and ensure sustained success, businesses need to periodically assess and refine their approach. This continuous process helps keep your methods up-to-date, authentic, and resonating with your target audience.
1. Monitor and Measure Impact
Feedback Loop: Implement mechanisms to capture customer feedback regularly. Understand how customers perceive the social proof you present and if it influenced their decision-making.
Analytics: Use web analytics tools to track user behavior. Look for patterns such as increased time on pages with testimonials or spikes in sales after influencer collaborations.
2. Prioritize Authenticity
Audit Reviews: Periodically check the reviews and testimonials you showcase. Ensure they represent an honest and current view of your product or service.
Avoid Temptation: While it might be tempting to only showcase positive feedback, including constructive criticisms can lend credibility to your brand.
3. Diversify Your Social Proof Portfolio
While some forms of social proof might work exceptionally well for a particular audience, it's essential not to put all your eggs in one basket.
Test and Tweak: Experiment with various forms of social proof. For instance, if you've been relying heavily on influencer endorsements, consider integrating social proof widgets.
4. Adapt to Changing Trends
Stay Updated: The digital landscape is ever-evolving. Ensure you're aware of the latest trends and platforms where your audience seeks social validation.
Innovate: Try novel approaches to social proof. For instance, interactive reviews or incorporating Augmented Reality (AR) experiences can make testimonials more engaging.
5. Ethical Considerations
Transparency is Key: If you're using sponsored content or endorsements, ensure it's clearly labeled for your audience. Deceptive practices can damage trust.
Maintain Integrity: Never resort to purchasing fake reviews or endorsements. Authenticity is crucial for long-term success.
6. Collect Feedback Proactively
Surveys and Feedback Forms: Endorse clients to leave reviews. Not only does this provide you with content, but it also gives insights into areas of improvement.
Engage with Your Audience: Use social media to initiate conversations and gather opinions. This engagement can provide direct insights into what's resonating with your audience.
7. Review and Refine
Set Regular Review Points: Dedicate times in your business calendar to assess the efficacy of your social proof strategies.
Iterate: Based on your findings, refine your approach. This could mean sourcing new testimonials, switching influencers, or overhauling the way you display user count.
The digital landscape is ever-evolving. Anticipating changes and being agile in adapting to them will ensure that your social proof strategies remain robust and relevant.
Case Studies: Successful Use of Social Proof in Marketing
Incorporating social proof into marketing campaigns can significantly amplify a brand's message and establish trust with consumers. Here are a few real-world examples of companies that have effectively leveraged this strategy:
Amazon
The e-commerce giant is known for its robust user review system. Product pages display ratings and reviews, often swaying purchasing decisions. Their "Customers who bought this also bought" feature taps into social proof by showing what other users are buying, influencing additional purchases.
ModCloth
The fashion retailer encourages customers to upload pictures of themselves wearing ModCloth products. By showcasing real users, not just professional models, potential buyers get a genuine idea of how clothes might look and fit, fostering trust and increasing sales.
Dropbox
Their referral program, where users could earn extra storage space by inviting friends, is a brilliant example of social proof. As users recommend the service to others, trust in the platform grows exponentially.
GoPro
The camera company has masterfully utilized user-generated content by encouraging users to share their adventure videos shot on GoPro devices. The authenticity of these videos serves as compelling social proof of the product's quality and capabilities.
By strategically embedding social proof in their marketing campaigns, these companies have not only boosted sales but also fostered deeper relationships with their customers.
Potential Risks and How to Navigate Them
Harnessing the power of social proof offers numerous benefits for businesses, but it's not without its potential pitfalls. Let's explore some of these risks and strategies to navigate them:
Overreliance on Social Proof:
Risk: Relying solely on social proof can lead to a herd mentality, where businesses may miss out on innovative opportunities by only following trends.
Navigation: While it's essential to understand and utilize social proof, also encourage a culture of experimentation and innovation. Balance crowd-driven strategies with unique, brand-specific initiatives.
Misrepresentation and False Testimonials:
Risk: Companies that fabricate testimonials or embellish user counts risk damaging their reputation.
Navigation: Always ensure that reviews, testimonials, and other endorsements are genuine. Transparency and authenticity are critical for long-term trust.
Overwhelming Consumers with Popularity Metrics:
Risk: Bombarding users with pop-ups about recent sales or countless testimonials can be off-putting and may reduce their engagement.
Navigation: Use such tools judiciously. Ensure the user experience remains smooth and intuitive, integrating social proof elements naturally and non-intrusively.
Summing Up
In an era where digital interaction has become paramount, social proof emerges as a crucial tool for businesses to influence, engage, and build trust with their audience. By tapping into our inherent desire for validation and community, brands can create deeper, more meaningful connections with consumers. However, like any tool, its power lies in how it's wielded. Authenticity, transparency, and continuous evolution are paramount to ensure that social proof remains a genuine testament to a brand's value and not just another marketing gimmick. By strategically incorporating social proof, understanding its nuances, and respecting its ethical boundaries, companies can significantly enhance their rapport with consumers and solidify their place in the ever-competitive market landscape.