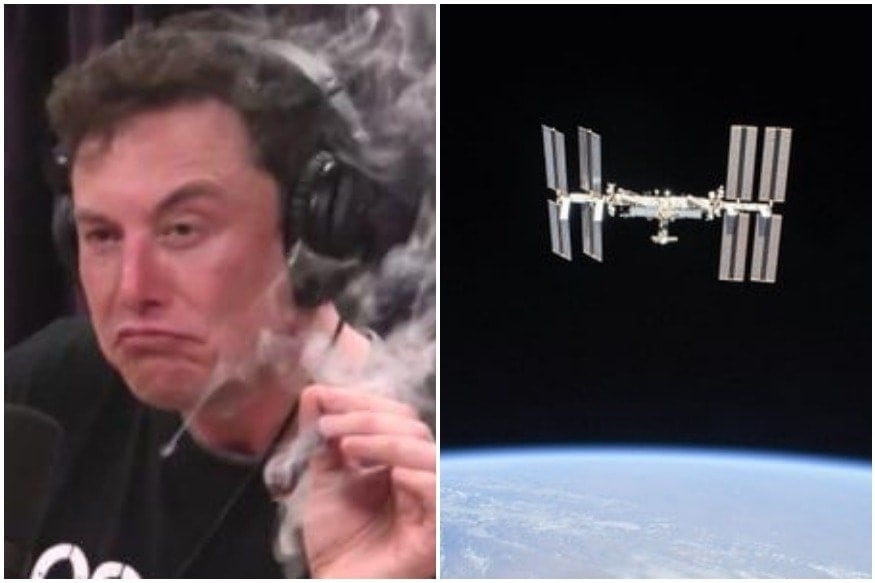 Elon Musk smoking a marijuana doobie on live air podcasting in Joe Rogan's podcast, The Joe Rogan Experience is not so long ago and now his SpaceX is planning to send Coffee and Hemp to the International Space Station(ISS).
The move was intended to find out whether the plants could survive in space with zero gravity or they would genetically mutate in those conditions.
In a launch scheduled in March, 2020, SpaceX in addition to its payload is trying to carry a few plants to study their behavior in space where the gravity is very little and is almost zero, reported Newsweek.
The Front Range Biosciences has partnered with Spacecells USA and BioServe Space Technologies to find out whether the plants are genetically altered due to the space environment.
Hemp, a strain of Cannabis Sativa plant is used in a number of ways that includes clothing, shoes, rope, and others. The tetrahydrocannabinol(THC) content in Hemp is very low compared to Marijuana.
Studying the behavior of coffee and hemp in space would allow us to know about the plant's behavior and about its genetic modifications if any. Which means on a ground level we would be able to study about agriculture in some respects.
To get a good analysis of the plants' behavior, the plants should be in space for atleast 30 days. The scientists are preparing to send around 480 plants into space and study the mutations after they are brought back to Earth.
According to the Newsweek report, the scientists trying to study, if the plants could survive in harsher environments. Due to this gene modification the plants may get to survive in a relatively harsher environments which could be helpful to modify the plants on the Earth making them strong and able to survive with the change in climate.
"We can not guarantee if this could be helpful in modifying the plants genetic character, but is sure to be helpful in studying about the impact of zero gravity and space on plants"

THE RESEARCHERS OF THIS PROGRAM.
We will have to wait for around 4 months to see if this could actually help our scientists to study the plants' genetic character in zero gravity and space.