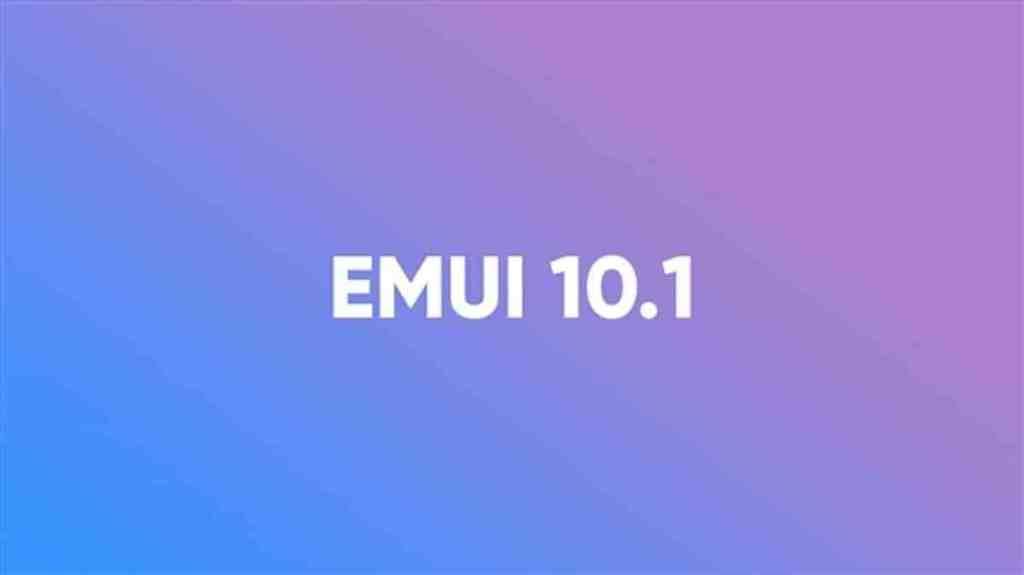 While Android 10's market share keeps going on with each new device released, or older phone getting updated to Android 10 from earlier builds of Android, several devices that are eligible for the latest update are still have to get updated. As of now, Huawei Mate 20X (5G) gets EMUI 10.1 beta update.
More phones are still scheduled to get the update to Android 10 within this second half of 2020. However, there have been delays and trouble, most of those attributed to the ongoing COVID-19 Outbreak.
Latest Features in EMUI 10.1 Beta update
Speak about the latest features, and this new EMUI 10.1 beta update will be bringing a multi-device control panel, multi-window, multi-screen collaboration, Huawei MeeTime (video conferencing app), and Huawei's very own voice assistant "Ceilia" for the eligible devices.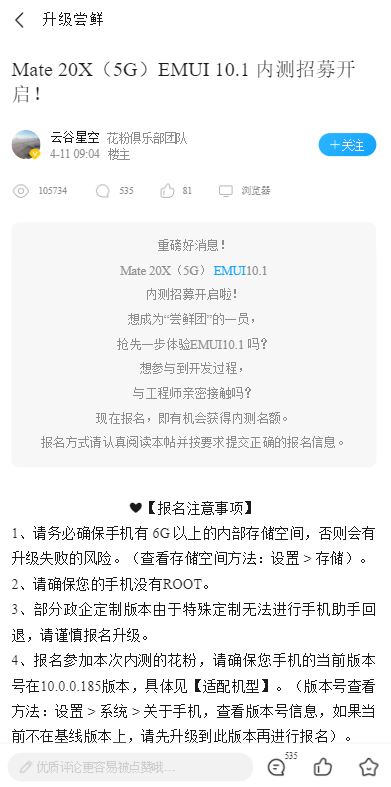 (source)
Interested users of the Huawei Mate 20X (5G) need to ensure that they are running on the latest 10.0.0.185 version to be eligible for registration. This closed beta recruitment time frame is April 11, 2020 – April 15, 24:00.
On the other hand, the Magic UI 3.1 beta update for the Honor Magic 2 phone in China is also rolling out. The beta update has the software version number as 10.1.0.117/118.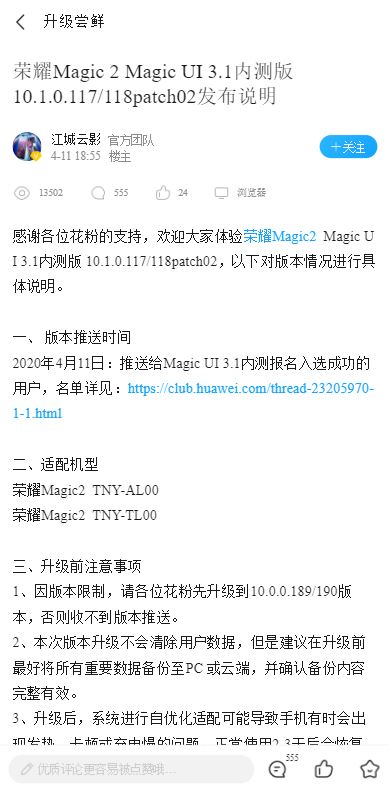 changelog of this new beta Magic UI 3.1 update for the Honor Magic 2 smartphone (translated from Chinese):
[Fingerprint Animation]
– Attached fingerprint animations under the screen of water ripples, emerald firework and 3D planets to take you to know how pattern unlocks (Settings> Biometrics and Password> Fingerprint> Fingerprint Animation)
Interface interaction: the beauty of nature
[screen off display]
– from black and white, the color of the screen-off screen traces the time left. The time changes automatically, and you can download more styles from the" theme" app.
Mobile Office: Multi-screen collaboration
[Computer answered phone calls]
– Phones receive video and audio calls, which can be answered directly by Huawei computers, without having to lift the phone, making the calls easier
[Screen sharing]
– Sharing the screen in a video call can't only share the screen details, but also offer free graffiti on the screen, sharing details while chatting, just like face-to-face interaction and communication, whether to remotely educate family members to use mobile phones, or discuss trips with partners, and online shopping together, you can quickly complete more exciting things.
[Mobile phone file efficient processing]
– Support Huawei computers to open and edit phone files directly; You can also access the phone network with one click and display mobile phone notifications simultaneously. Mobile office learning is more efficient and connected: the experience is more luxurious.
[Distributed Gallery]
– Add distributed management capabilities, any device can browse under the same Huawei account and the same home WLAN, Search and share images and videos from other devices (but it requires Bluetooth and only supports Huawei mobile phones, tablets and smart screens that support this feature)

(Source).
Huawei, despite all odds, extended to chug on, striving to keep its software development moving. Recently, we receive reports that Huawei had opened the Closed Beta recruitment for EMUI 10.1 beta update for the Huawei Mate 20X (5G).
True to the company's word, Huawei is rolling out the Android 10-based EMUI 10.1 beta update to Huawei Mate 20X 5G (EVR-AN00) devices. The beta update bears software version number 10.1.0.116 and brings a handful of improvements from the previous build. In the release notes, Huawei says that:
The new system version continues the design concept of EMUI 10.0 beta update quality beauty, and at the same time, brings you a unique interaction method and a more luxurious functional scene experience based on distributed technology.

(Source)
Huawei is also asking users of the Huawei Mate 20X 5G who signed up for the closed Beta, to ensure that they are running on EMUI 10.0.0.185 before updating to this Beta build, the company says, is due to the version's restrictions.
For users who have received this update notification, it is safe to update to it from your current build as the company says you will not lose your data. However, to be reliable, you might want to backup all your essential data as sometimes, things do go sideways.