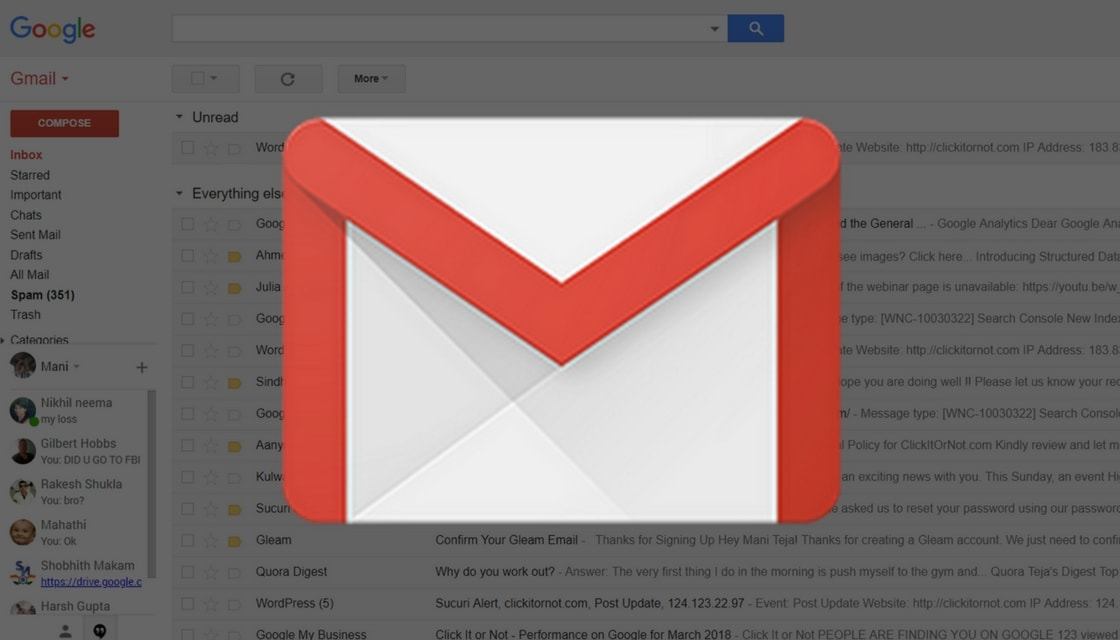 Not sure if you have been feeling the same but many recently have voiced against google mail or Gmail design, which is getting clumsier with so many features – necessarily or unnecessarily – added to the web version.
Taking note of the user sentiments, Google has finally decided to declutter it's designed and launch new, much cleaner, clearer design in a coming week. Google sent a mail to G Suite administrators informing that the tech giant is launching a fresh design of the Gmail web interface with "several new features". The same features will be available for the regular Gmail users as well.
Google in its mail assured a "fresh, clean look for Gmail on the web,". The features may have smart Reply, Snoozing, and Offline Support. However, there are many features that Google, instead of removing, thinking of improving upon to serve quicker purposes.

It is essential that email service providers provide quicker solutions to its users which can compete with the easy and quick features of the personal messaging apps. For example, why one would need Gmail when WhatsApp transfers documents, images, PDFs, and GIF faster?
There isn't much to ponder about the Gmail web design as Google hasn't revealed much yet. However, there are guesses to be made, as Google has recently launched a new design for Google Calendar with clearer design, glossy colors, and beautiful icons. Considering the last major design upheaval in 2014, when Inbox was launched, this is going to be the big step forward.
Google simultaneously checking its compatibility with Chrome extension in order to ensure, the new design is hassle-free and widely accepted among users.
"We're working on some major updates to Gmail (they're still in draft phase)," says a Google spokesperson. "We need a bit more time to compose ourselves, so can't share anything yet—archive this for now, and we'll let you know when it's time to hit send," Google confirms this to tech portal, Verge.