Facebook India's Public policy director Ankhi Das yielded to the parliamentary panel on Friday inquiring the WhatsApp snooping scandal. The social media platform has end-to-end encryption, which makes any attempt to access the communication questionable.
The Parliamentary standing committee on Information Technology headed by Shashi
Tharoor called the cybersecurity experts to express their views on citizen data security and privacy.
According to the notice of this meeting, the panel has also asked non-official witnesses, including BJP's former secretary Govindavharya, who brought his attorney to represent him. Representatives of WhatsApp, officials of telecom, and Union Home ministry, including Delhi's Chief Secretary, were also called to the meeting.
Ankhi Das told the panel that it is impossible to access the end-to-end encrypted data from its end, sources said.
Earlier in a letter to the panel, Tharoor said: "Cybersecurity is a big point and we will take necessary steps to tackle this."
Some unidentified institutions used Israeli spyware- Pegasus to spy on people around the world, which included some of the Indian Journalists and Human Rights activists.
WhatsApp owned by Facebook has over 1.5 billion users worldwide, and among them, 400 million are from India itself.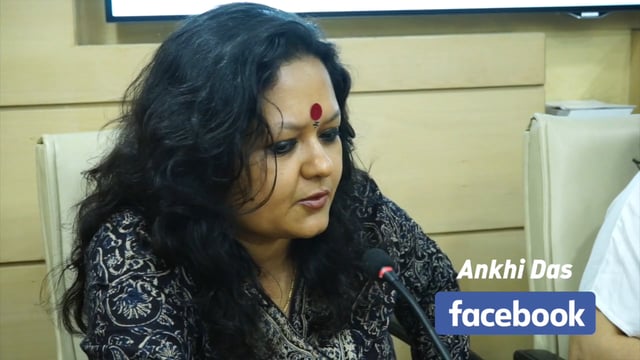 WhatsApp told that it is suing NSO group, an Israeli surveillance firm, which is believed to be behind the technology that allowed the unidentified institution to access around 1400 users.