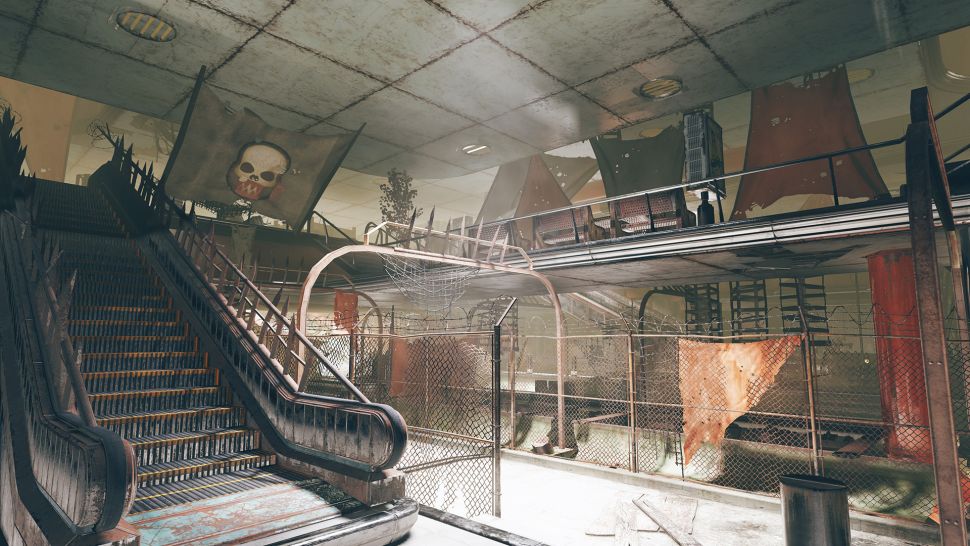 Watoga city once called a city of the future, now Watoga underground will be a home for some raiders.
City of the future, WATOGA. Sadly, the future is unexpectedly ruined. Now, it is suitable in Watoga as it is the series of automated parking garages, and the city was built on that only. And now those garages will probably be filled with raiders.
Bethesda released some information regarding an upcoming Wastelanders expansion for Fallout 76. This was mainly planned for 2019, but it got delayed until later this year. For the first time, the expansion will add human NPCs (Non-Playable Character), and those NPCs will need a place to live. The Watoga Underground is one of that kind place, and after judging by the skull banner, spikes lining an escalator and a tattered flag which reads "Leave or Die," it seems like some of the raiders may have made it their home.
Bethesda said that the Watoga, the city of the future, imagine it as a full of activity, walkable metropolis where the streets are clear of illegally parked automobiles, traffic, and hit-and-run accidents. It also added that this city is built upon the top of a massive series of automated parking garage systems that allow their citizens to drop off their cars and store them underground until they needed it again.
There are a couple more screenshots and also a bit of concept art below from Watoga Underground. We didn't hear any specific release date for the Wastelanders expansion, but Bethesda said that it will be coming soon.
Nowadays, if you guys are playing Fallout 76 or looking to start it again, then there is a double XP event taking place from 9th January to 13th January.