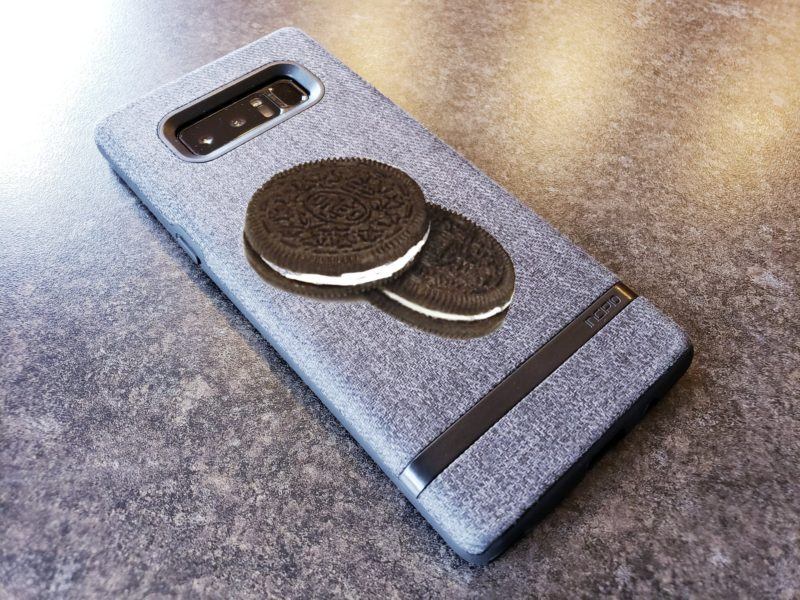 Samsung has been relentless ever since Apple introduced iPhone X. Seems the brand is on war footing ever since Google announced Pixel 2 and 2 XL. First Samsung released the security update for Samsung Galaxy S9 and S9+ even before smartphones hit the store. Now, Korean mobile maker has started rolling out the Android Oreo for Samsung Galaxy Note 8 in the US.
Droid-Life in its report suggested that the Verizon users have started receiving Android Oreo update for Samsung Galaxy Note 8 this week. The same report speculates over AT&T user too started receiving the same update. There are reports, such as from Android Authority, that even Sprint users too will receive the same update relatively soon. Seems like as Samsung promised it started rolling out Oreo update.
If anyone has any doubts about such reports, the Reddit community for Samsung Galaxy Note 8, r/GalaxyNote8 has witnessed people expressing surprise over Galaxy Note receiving Oreo update. It seems the mobile careers are extra cautious and not rolling out an update in a hurry, instead, the pace is too slow. However, experts suggest that phone companies in the US are playing a waiting game to catch the problem if any.
It was found the Samsung rolled back the international rollout once they got to hold on some of 'forced restart error. Samsung quickly moves forward after fixing the errors.
There were reports that T-Mobile is not going to receive Galaxy Note 8 any sooner. However, product incharge at T-Mobile confirmed otherwise saying "the Oreo update should arrive in a few days". Similarly, Samsung on its forums suggested the same saying that the company was working with the career and will roll out Oreo update "within the next 2-3 weeks".