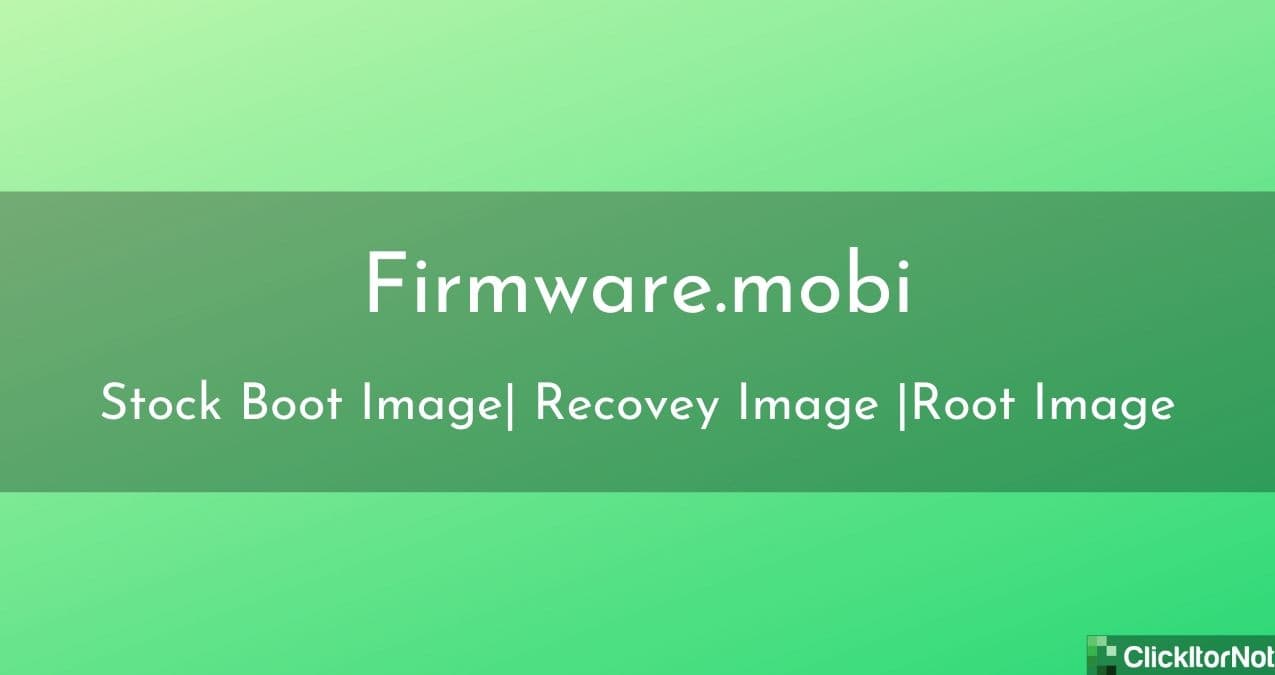 When trying to download stock images to flash fastboot on your device, you may feel infuriating since you need to go through old XDA threads. There are only minimal companies such as Google, and OnePlus, that release their stock images.
For troubleshooting, this situation, XDA Senior Recognized Developer Chainfire, announced firmware mobi. Chainfire started firmware.mobi as the best way for the users looking for stock boot, customizable root images, and recovery for their devices.
Who is Chainfire?
Chainfire is known for delivering a unique approach to handle Android devices when it comes to customizations. Not only that, but Chainfire also has some other great tools and apps for root users, including FlashFire, Recently, 500 Firepaper, CF. Lumen, DSLR Controller, Pry-fi, and much more.
Chainfire's Firmware Mobi (firmware.mobi)
Firmware.mobi is the destination website for all the Android users for customizable root images, recovery, and stock boot on their devices. As of now, only the desktop version is available. You can check out the website at firmware.mobi
Find Recovery / Stock Boot Images For Android Device
To find stock files like the boot (kernel) and recovery image is difficult if the OEM did not provide resources from their end. In this situation, people prefer XDA forums to find what they need. Firmware Mobi from Chainfire removes all these obstacles and gives you all the files in one place.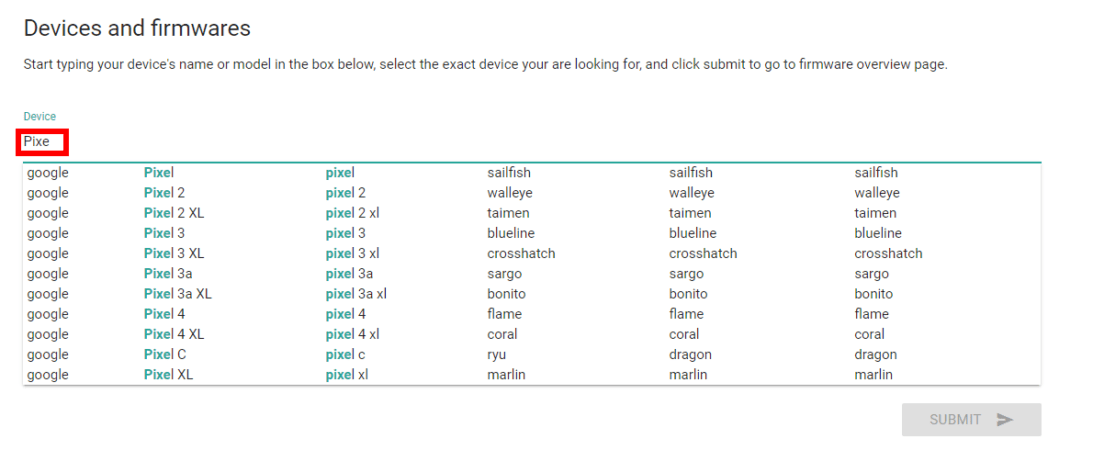 On visiting the website, you will find a search box. You have to input your device name there. For example, if you want to search for "Pixel 2XL", enter various keywords, including "Google Pixel 2XL", "Pixel," "Pixel 2XL", or even the device codename like "taimen." The website will then automatically show the results and provide you the available match. You can select your device and then click on the "SUBMIT" button.

When you submit the selection, the available images for your device will be displayed. You can then choose the version, and you will have the following download options on the next page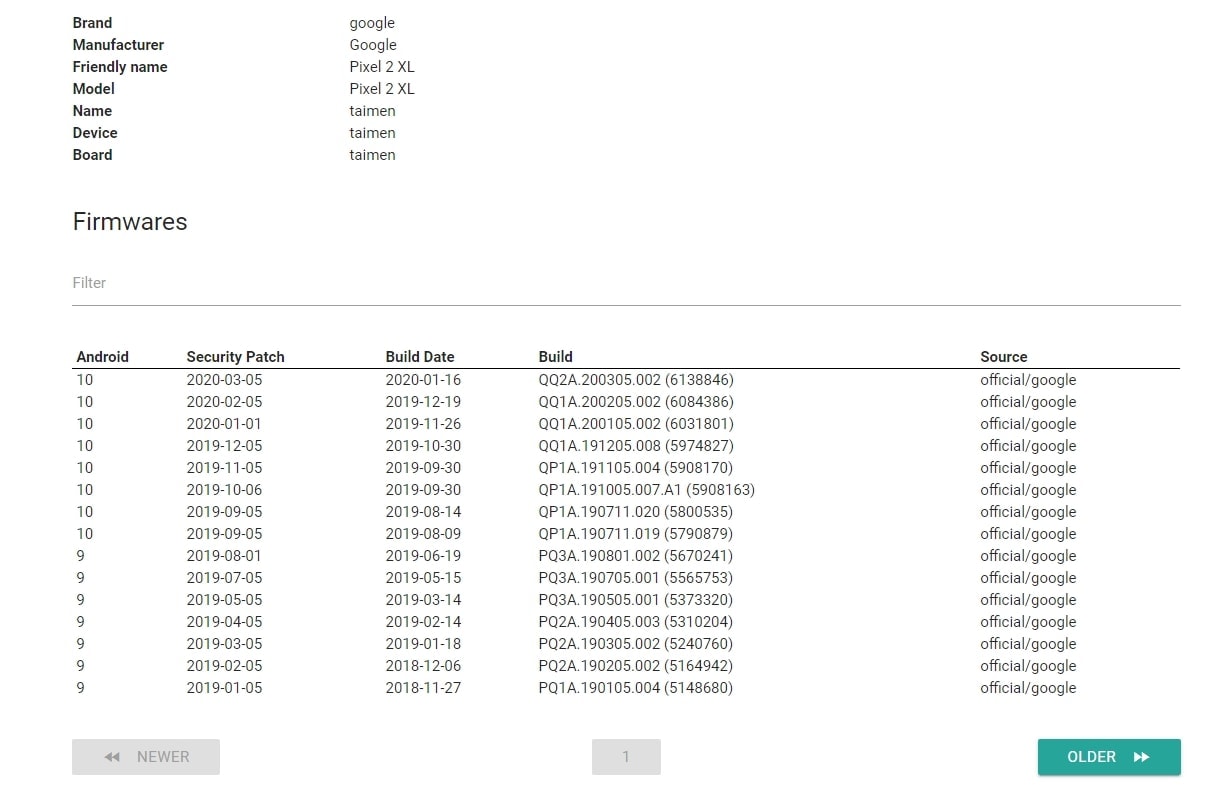 On selecting the Android version, you will then get options to:
Download Boot Image as *.img or *zip formats.

Download Recovery Image as *.img or *.zip formats.

Or, download Boot + Recovery images packed in *.zip format
The developer duly realized the security concerns and has made sure that you can check the SHA1 and Md5 of all the downloadable files for checking their integrity.
CF Auto Root Integration
For additional functionality and convenience, the website will also allow you to pack your selected boot image with root. On choosing the file, which you want to download, you will see a "CF Auto Root" button alongside all the downloads.
Clicking on this button will allow you to configure CF Auto Root as per your choice. The available configuration options include suhide, root mode (systemless or system), SELinux, dm-verity, package type, force-encrypt, etc. It will be easier to select your wanted options for your OEM device. Lastly, click on "GENERATE CF-AUTO-ROOT PACKAGE" to download the boot image pre-packed with root.
You can also submit the newest or non-available files to the Firmware Mobi project as a user using the "Dropbox" option available on the homepage.
Now go to the website. If you have a file, which is not already present in the repository site, you can submit it. Doing this will let other users find their required files much faster.