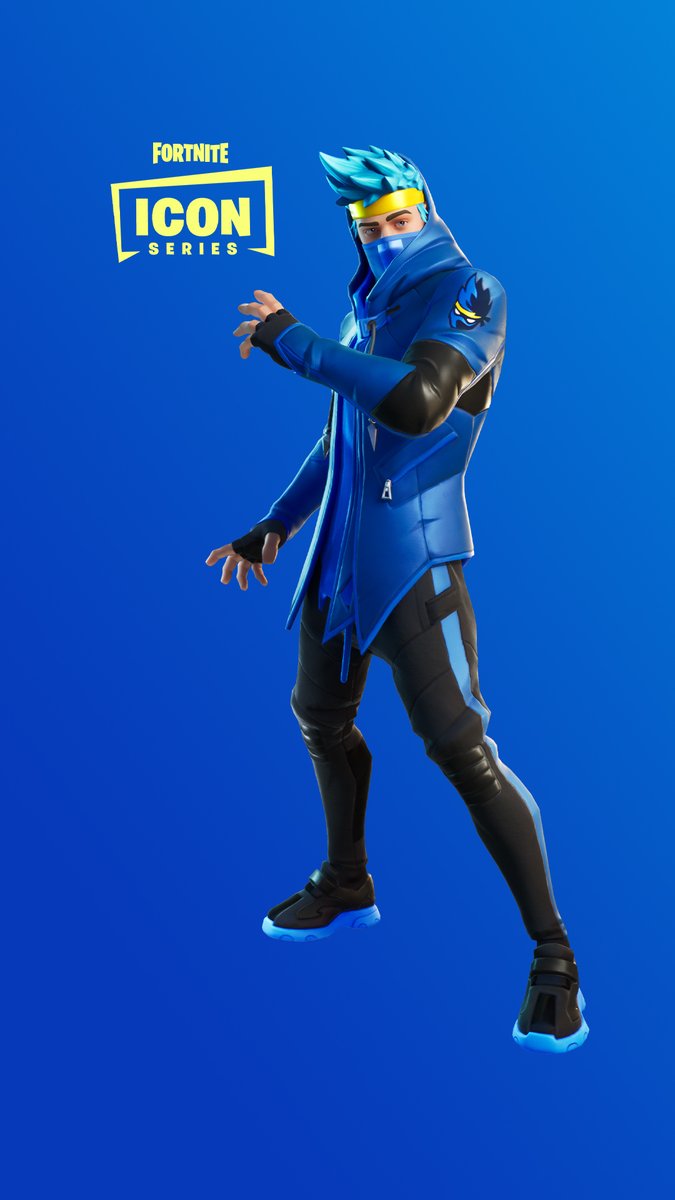 Fortnite is known for its crossover events with some popular franchises like stranger things and star wars. Epic Games is now back with a move. The company introduced a Ninja Skin into its Fortnite store.
Further, it has collaborated with the most popular player of Fortnite, Tyler Blevins, whose nickname is Ninja. The Ninja Fortnite skin, modeled after him, nails his looks. Particularly the signature electric blue hair which Tyler Blevins himself has.
Epic Games announced that Blevins is the first person to have a Fortnite skin like him. The company is also planning to release skins of some more popular figures. They include Twitch streamer Kathleen "Loserfruit" Belsten and YouTuber David "TheGrefg" Martinez.  And it will be a part of Epic's 'Icon series' updates as well.
The players can not only get the Ninja Skin but also Ninja Style Emote, Dual Katanas Pickaxe, and Ninja's Edge Back Bling as well.
With this, Blevins joins an elite club too that contain people who have collaborated with Epic Games for particular in-game content as part of the Icon Series initiative.
As per the tweet of Tyler Blevins, the update of the skin will go live today. Users can also get an offer between Thursday and Sunday on the skin by using code "NINJA.". But there is no information if the code gives a discount or it is for free.
I've dreamt of having a skin in Fortnite since I started playing the game. Today, my dream becomes reality. Get the Ninja Fortnite Skin in the Epic store Thursday 6 p.m. CST-Sunday 7 p.m. Don't forget to use code NINJA! #NinjaSkin #EpicPartner pic.twitter.com/xTn9UlbkGI

— Ninja (@Ninja) January 15, 2020
It seems that Epic Games took a positive move to honor Ninja as his contribution exists in making Fortnite the most popular game. Blevins also expressed his gratitude for getting skin in Fortnite through his Twitter account.
In 2018,  Tyler Blevins's popularity landed him book deals and endorsement contracts. And his income ballooned to $10 million. When Ninja recently moved away from Twitch to broadcast on Mixer, he accumulated more than a million subscribers in less than a week.