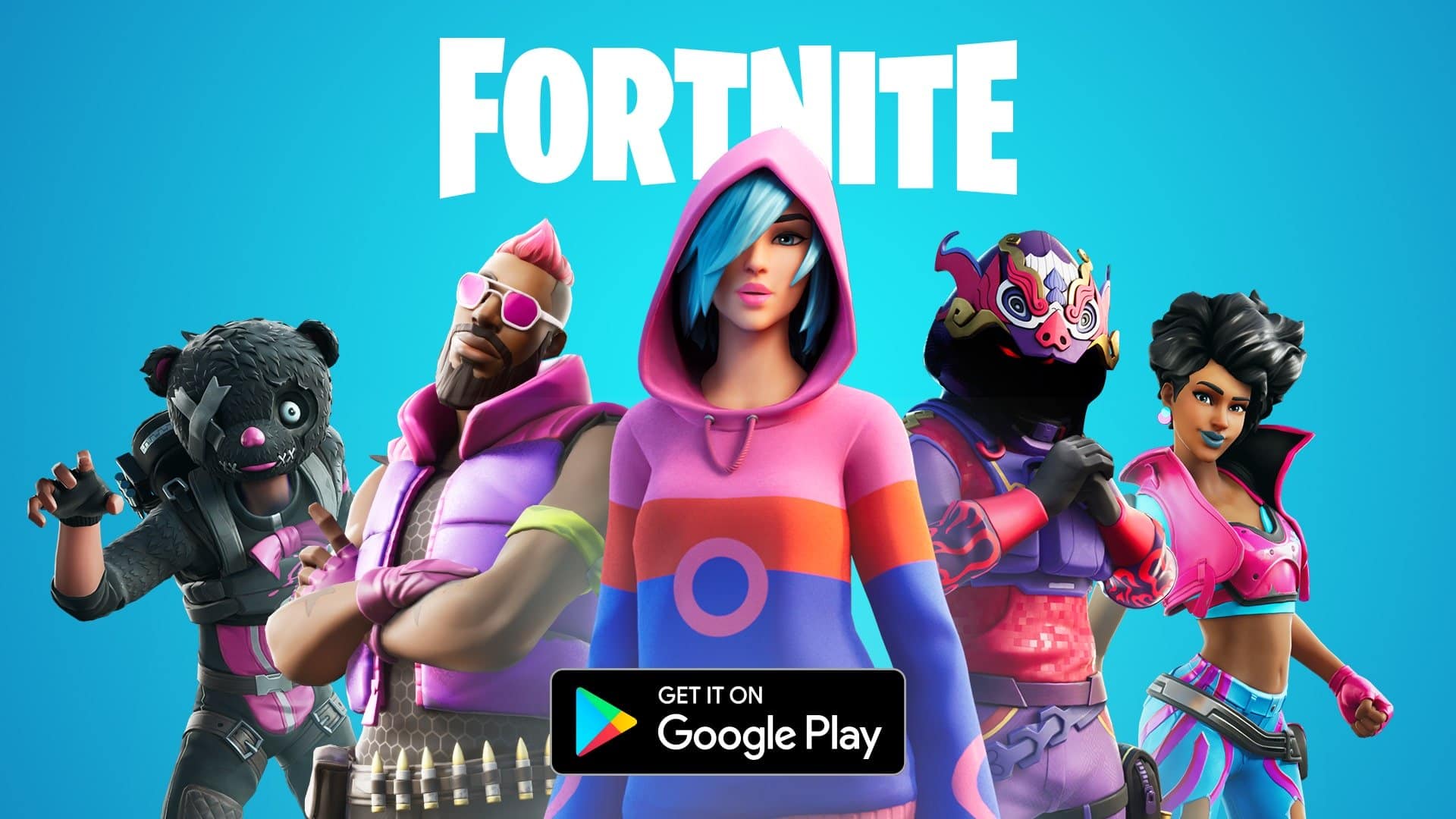 Almost two years after its official debut on mobile phones, Fortnite now has paved its way to the Google Play Store. The super hit battle royale game was previously only available to download from the official Epic Games website. The developer strictly opposed the idea of Google taking a huge 30% cut that Google asks for hosting applications on its Android store. But, now, the game was surrendered and made accessible to all in the Play Store.
Fortnite being made available in the Play Store seems like a compromise, and Epic Games is not happy about the decision. The company said that they were hit by a realization recently on how Google puts applications that are not available on its App Store at many disadvantages. It(Google) warns users of potential security issues, though there may be none, along with blocking the application installations from outside sources other than Play Store.
Fortnite is now available on the Google Play Store.

Check it out now! pic.twitter.com/EOA3jpMIu8

— Fortnite (@FortniteGame) April 21, 2020
To put an end to these fears and reach an even wider audience than before, Fortnite is now available on Google Play Store to download on your Android devices. You can read Epic Games' complete statement below:
"After more than 18 months of operating Fortnite on Android exterior of the Google Play Store, the company has come to a basic realization.
Google puts disadvantage to the software that are downloadable outside of Google Play, through both technical and business measures such as repetitive, scary security pop-ups for all downloaded and updated software, restrictive carrier and manufacturer agreements and dealings, Google public relations that characterize third-party software sources as potential malware, and new efforts such as Google Play Protect to outrightly block the software that is brought outside of the Google Play store.
Due to this, we have launched Fortnite for Android on the Play Store. We will continue to operate the Epic Games App and Fortnite outside of Google Play Store also."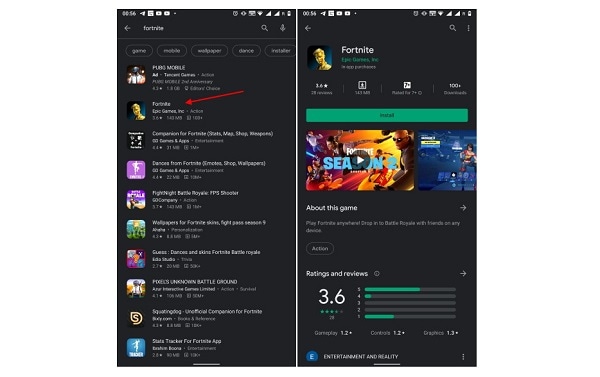 As seen in the image above, a fast search for Fortnite on the Play Store which shows that now the game is available for download at last. Google previously made a banner visible on the top, alerting users that the popular battle royale game is not available on the Google Play Store. Now you can click on this link to download the game on your Android device. However, the game will also be available in the Epic Games app, and you can get the game there too. But if you wish, you can get it from the official Epic Games website or click here.
When Fortnite was launched on Android, Epic Games CEO Tim Sweeney spoke at length on revenue sharing practices of a mobile app marketplace. Tim called out Google for its huge 30%  cut for all in-app purchases. Also, it is rumored that the developer has tried to negotiate with Google for a lesser reduction but was not successful.
Finally, Epic Games had to give up. However, the company still hopes, "Google to review its business dealings and policies soon so that all the developers are free to reach and engage in commerce with the customers on Android," which was told in an official statement.