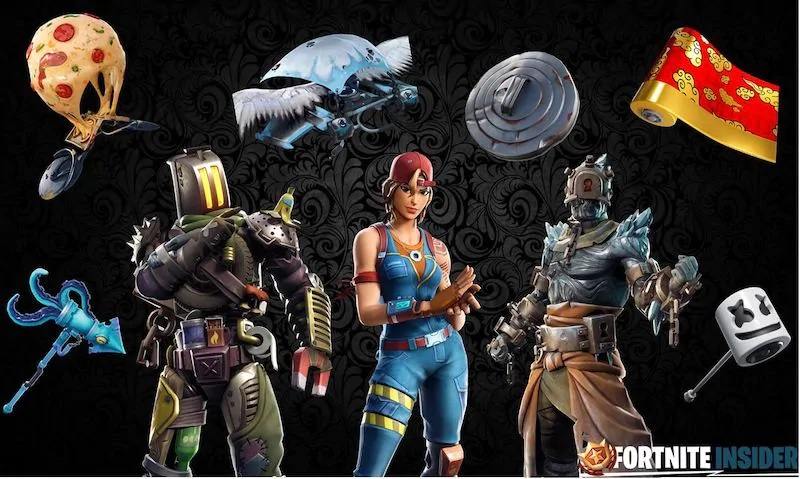 The Fortnite update 7.30 hit Xbox One, PS4, Android, iOS, Nintendo Switch, and PC this week. And with it comes a host of Fortnite skins yet to be revealed. While the Epic Game is yet to divulge, all Fortnite skins found in the version 7.30 that hasn't stopped data miners from discovering what can be expected from the battle royale game in the days to come. In addition to that, a 60Hz controller support for both Android and iOS and a slew of Nintendo Switch fixes should lead to a less crash-prone game.
Fortnite 7.30 leaked skin list
The Prisoner (Legendary)
Kitbash (Epic)
Sparkplug (Rare)
Fortnite 7.30 leaked glider skins
Frozen Feathers (Rare)
Extra Cheese back bling (Epic)
Fortnite 7.30 axe skins
Frozen Beak (Rare)
Cold Hearted (Rare)
Marshy Smasher (Rare)
Squid Striker (Rare)
Fortnite 7.30 back bling
Scrappy (Rare)
Padlock (Legendary)
Trash Lid (Epic)
Fortnite 7.30 cosmetics
Golden Clouds (Rare) Wrap
Marshmello (Rare) Spray
These items should appear in the Fortnite Item Shop in coming weeks, according to Fortnite Insider. However, it depends on Epic not removing its files. The exact release date is yet to be known at the moment.