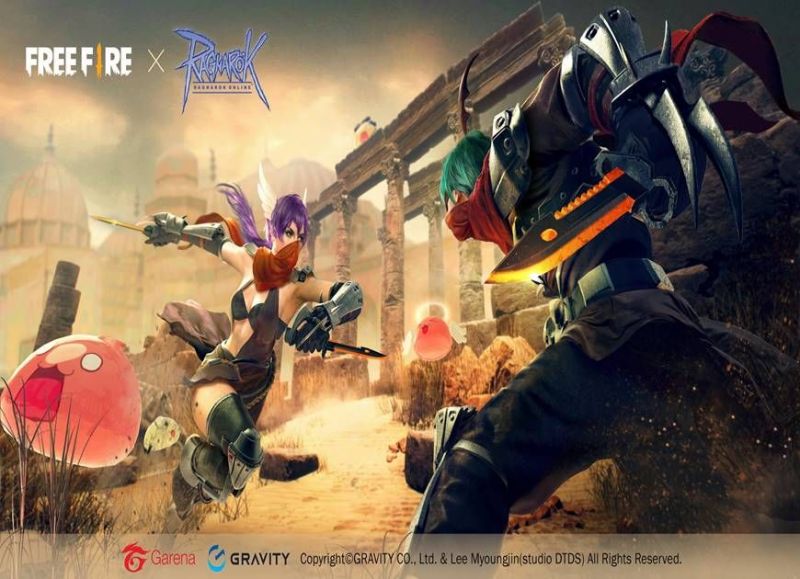 Garena and Gravity announce their partnership to give Ragnarok content to the players of Free Fire. Free Fire is one of the world's most popular mobile battle royale game. This partnership provides the players of India and all around the world a chance to access the playable in-game content from Ragnarok. And it has proven to be the hit in across the generations of gamers.
Harold Teo, who is the Free Fire Producer at Garena, said that to create the memorable Free Fire experiences is their priority. They introduce significant content so that the players can enjoy through the Ragnarok collaboration. Their communities around the world mostly love Ragnarok.
Harry Choi is the Global Business Director of Gravity and also the Co-President of PT. Gravity Game Link. He said that they see some similarities between Ragnarok and Free Fire. He said that both the game proves to be a favorite game across all generations of players across the world. Free Fire is the most played mobile games globally, and the company believes that many players will enjoy the in-game composition of Ragnarok.
Players can enjoy the Ragnarok collaboration in Free Fire from the 11th March 2020. And the players can purchase and use classic favorites like Assassin Cross, Poring, and Mr. Smile Mask in-game through the events from 13th March 2020. Moreover, players can also invite their friends who have not logged on to Free Fire yet recently. The players will also get a Poring Hat on their return through the dedicated "Give your friends a Poring Hat!" event.
About Garena
Garena is the leading game developer, and it is a publisher in Southeast Asia, Taiwan, and Latin America, India. And it is expanding in other fast-growing markets around the globe.
 About Gravity Co., Ltd
Gravity was established in April 2000. In the early stage of the Korean online game industry, that time, Gravity was the only Korean game company that was registered on the NASDAQ. It has a wide range of categories of games, which is based on Ragnarok IP, and it also includes Ragnarok Online and Mobile Ragnarok M: Eternal Love. Now, it has one of the largest user bases in the world.
About PT. Gravity Game Link
It is a joint venture group between GRAVITY and LYTO, which has the vision to become one of the best Game Publishers in the Southeast Asia region by using Ragnarok IP on different platforms. https://rofest.gnjoy.id