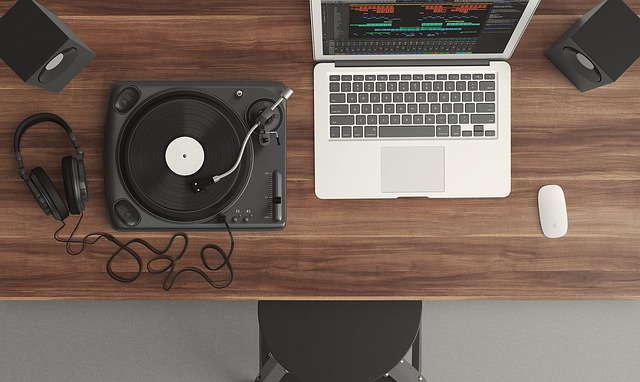 Where do you usually download music? Are you looking for a free online website enabling you to download songs from your favorite artists? As a matter of fact, there is no need for you to spend such efforts. Just ask a music downloader for help. Then, no website limits will get in the way and your downloaded music will be processed at top speed and of the best quality.
Who can be so powerful enough, which is really the key to downloading music? As the saying goes, "Everything is possible". DVDFab YouTube to MP3 makes the dream of music download come true. With the help of this impeccable software, you can go anywhere to download your favorite music like Hype Rap songs without one cent paid. How about learning about this free music download software?
Download and Install DVDFab YouTube to MP3
To download and install DVDFab YouTube to MP3, you only need to click three times. Following the link to find it is the most efficient way. Alternatively, you can head to its official website and click the "Free Download" button.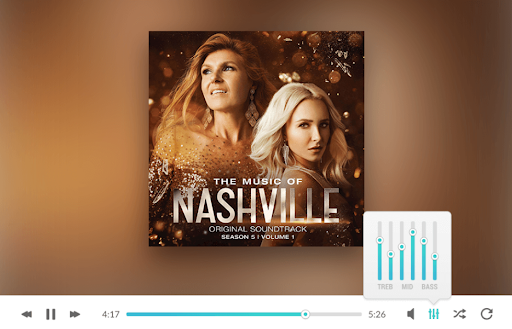 Before Music Download
Before downloading your favorite music, you need to locate it and keep it playing in DVDFab YouTube to MP3. Two ways are available. Either inputting the music URL to the search bar, or capitalize on the built-in browsers featuring YouTube and Facebook below the search bar.
During Music Download
When your favorite music is playing in DVDFab YouTube to MP3, you will see some buttons pop up in several seconds. For YouTube music, there are three buttons: Add to, Play and Download. While for music on other websites other than YouTube, there is only "Download" button left. Then, click "Download" > "Audio Only" and choose your preferred audio resolution ranging from "Standard Quality – 128 kbps" to "High Quality – 192 kbps" and "Super Quality – 320 kbps".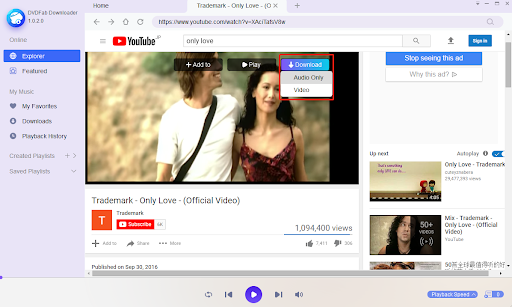 After Music Download
When your music is being downloaded, where to locate it? There is a "Downloads" button on the left. Click "Downloads" > "Downloading" and you will find this downloading music and enable the "Turbo-Speed" download function in the meantime. After it is downloaded, click "Music" on the top and it is there.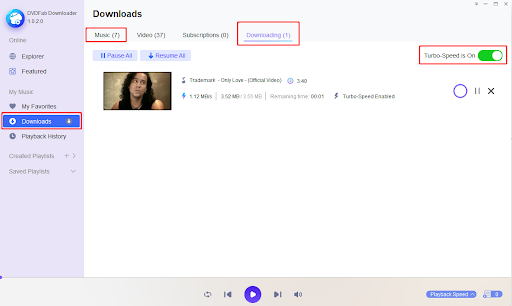 Features of DVDFab YouTube to MP3
Download music from more than 1000 websites besides YouTube

Support playlist download and save

Auto-update music in saved playlists

Allow downloading 5 files simultaneously

Offer Turbo-Speed download

Output high-quality audios
More considerate functions of DVDFab YouTube to MP3 will be issued in the near future. Besides its current role as a good music downloader, music player and music manager, this free music download software will undertake more responsibilities.
Conclusion
Has DVDFab YouTube to MP3 left you a deep impression? Expect to download music from any website without money charged? Would you like to download a playlist or save it for offline enjoyment? Just wander in the world of music with the assistance of this versatile music downloader.