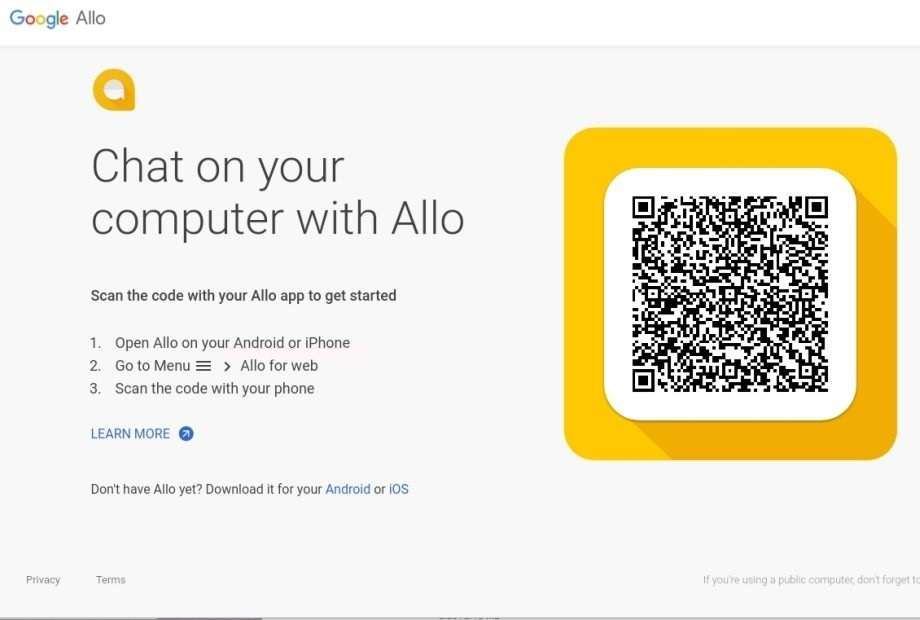 Google has always provided its users with perfect massaging service, Google Allo being one of them. It is an instant messaging mobile app for the Android and iOS mobile operating systems on Google Chrome, Mozilla Firefox, and Opera with a web client available. It was announced on May 18, 2016, at Google's developer conference, and was released on September 21, 2016. This app allows users to exchange their messages, files, voice notes and images and uses phone numbers as identifiers. It also includes a virtual assistant which generates automatic reply suggestions.
But at the same time, Allo is one of Google's most controversial products in the present time as it abandons most of the features that made Hangouts great, only to connect users by phone numbers and not by email addresses. This app Have some similarity to the Hangouts including a web client but has just one problem that the web application requires your phone to be turned on with a network connection while using it. This problem had to be tackled since there are so many messaging apps like Skype, Facebook Messenger, LINE, KakaoTalk, Discord, etc. Which do not need the presence of the phone and work independently on the desktop.
Fortunately, it seems that this problem which Allo users were facing will be fixed soon enough. Justin Uberti, the lead engineer of Duo at Google have recently said that the company has been working on addressing this shortcoming of Allo. With this, it seems that Google is working on making it better for the Allo users so that the users on the web will be able to use this app without the need to use their phones. But It is unclear when this will take place.
Yes, we are in the process of migrating the backend system to support completely independent devices.

— Justin Uberti (@juberti) March 8, 2018
So if you're an Allo user who frequently has to switch back and forth between your desktop and mobile, this feature will be a great comfort to you and will hopefully arrive sooner. Possibly in a way that its service will work on tablets and other devices as well.