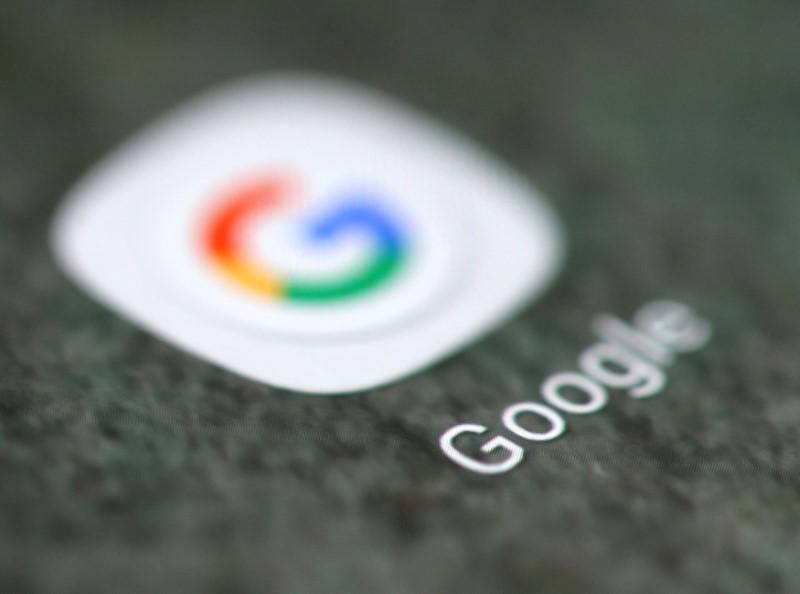 Google has announced three new features for its search app running iOS devices, These includes iMessage Extension, Related Content Suggestions on Any Browser and Drag and Drop on iPad. The company said that these new features would help users discover and share information more seamlessly on iOS running devices.
iMessage Extension
First and foremost, the Google app running on iOS devices comes with an iMessage extension that allows users search for GIFs, nearby locations, videos, and other useful conversation tools from right within the iMessage app. It also allows users to search local restaurants, news, weather info and other details while you are messaging contacts with iMessage. The iMessage extension app is only available in the US right now, But the company also confirmed that it would release the feature to more languages and locales soon.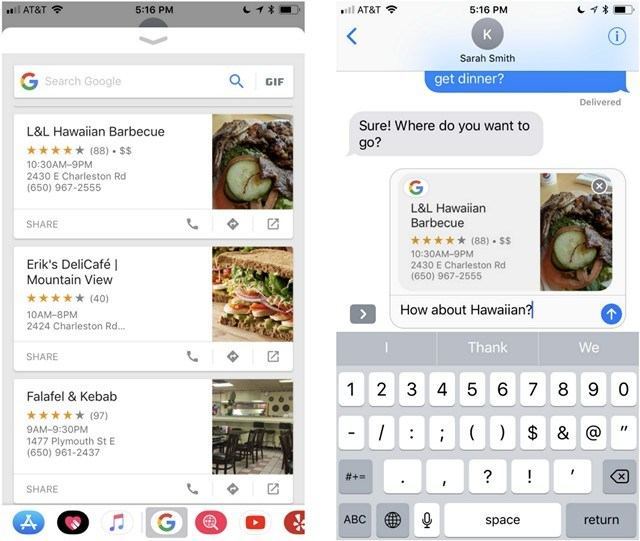 Related Content Suggestions on Any Browser
Last year, Google had announced the related content feature to its iOS running devices and added the Search Google button on select browsers on iPhone and iPad. Now the company release the same feature that supports all browsers on iOS, including the most compatible browsers Safari. You can find the Google search button in the share option.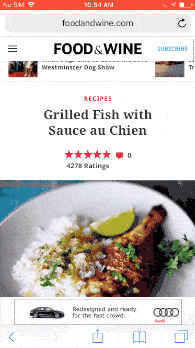 Drag and Drop on iPad
And the last feature is, now the Google app on iPads running on iOS 11 gains drag and drop support. According to the Google, users can drag and drop to shift text, images and links to and from the Google app. With the introduction of the new feature, "if you are reading an article on the Google app, just tap and hold to pick up the link and drag it into iMessage to share with a friend, or into Notes to save for later".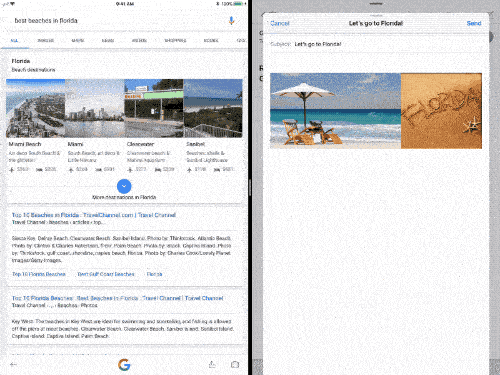 A few weeks ago, Google released the Multifaceted Featured Snippets and Symptom Search features to its users. It looks like the Google another attempt not only integrate its bread-and-butter search functionality with other apps.