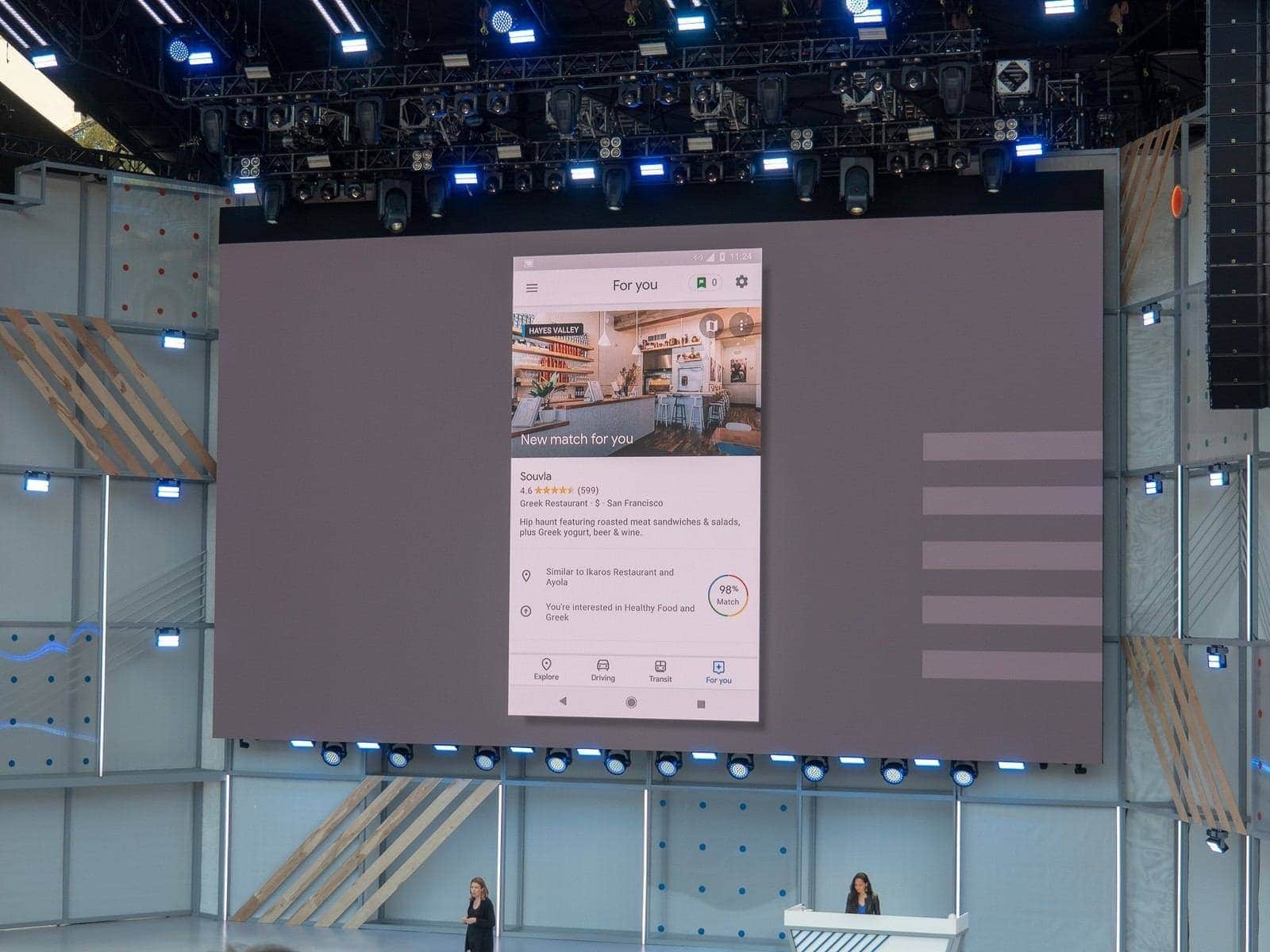 Yesterday was the first day of Google I/O 2018 – a developers' conference where contributors to Android P were brought together to talk about new features that may make a life of individual easier and productive.
On a day one, in its KeyNote speech, Sundar Pichai explores many new features, unveiled many new improvements and touched upon a few significant commercial aspects of Google services, which is going to get broken with Android P.
Now Google search will automatically make recommendations to you for things you can by at a particular location by introducing the site listings in its Google Assistant as well as in the search engine itself.
Google has been working hard to get ahead of the curve, especially after the introduction of Amazon Alexa, in order to provide a more localized listing of businesses around your location. For Amazon, it is easy to do as having physical partners in the location.
However, Google Assistant will introduce the same feature using an enhanced version of Augmented Reality, which access the surrounding area using gyroscope sensors available in your smartphone to help you get the precise idea about what you can buy, from where, at what price, and by going in which direction.
Bixby, the Samsung's own voice assistant, which has been trying to make a mark introduced this feature last year but couldn't do much about it. Taking a cue from that development, Google to integrate this feature with its highly effective personalized service Google Assistant.
In short, Google will have recommendations for you for things you could buy from particular location even before you think of searching for the local businesses. You can also filter the recommendations to find an exact business for your needs. This, Google will do by providing enhanced machine learning tactics. 
There could be a possibility that you can book a table for two or a movie tickets directly by using Google Assistant for being at a particular location.
Supported by Machine Learning, based on AI, Google will provide you with a whole list of suggestions based on your search history and location.