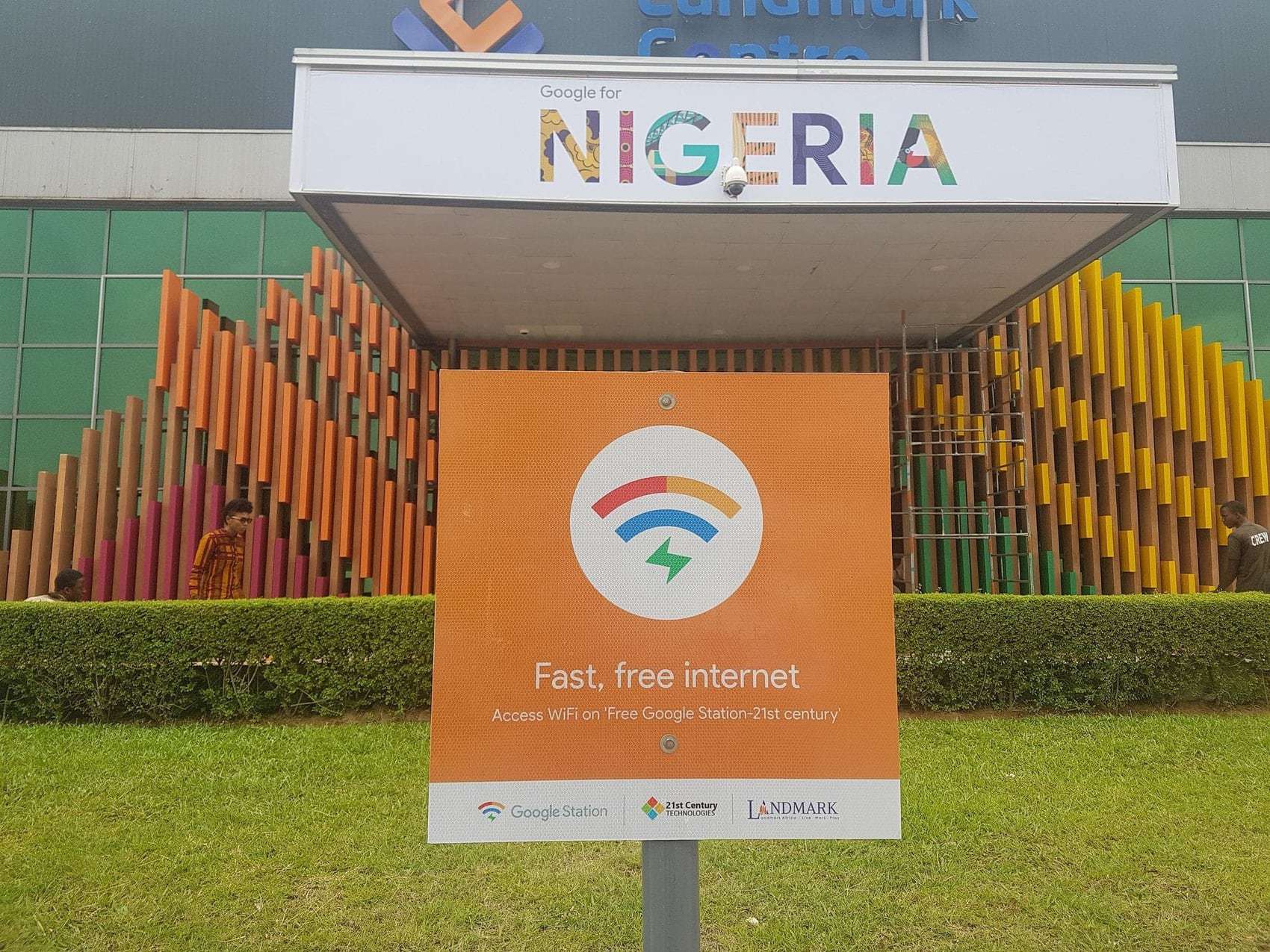 Google, which is owned by Alphabet Inc, has always taken initiatives whether it is about women empowerment or technology enhancements. Recently, Google launched free Wi–Fi hotspots in Nigeria. As an effort from Google's behalf to increase its presence in Africa's most populated nation, on Thursday, Google launched this free network. Google has partnered with Nigerian fiber cable network provider 21st Century to provide Wi-Fi services to the public. It will be available in Lagos, the commercial capital and 5 other cities, including the city's airport.
The reason behind launching this network is the low internet presence in Nigeria. Reports by World Bank Data suggest that about 25.7 percent of the population in Nigeria used the internet in 2016. The reason behind such a small number is the poor internet infrastructure which is extremely challenging for businesses to operate with ease in the country. Even though Nigeria is the largest oil producer in Africa, the internet usage and facilities are less. Broadband services are too expensive or unreliable for the 190 million people living in the country.
Anjali Joshi, vice president of production management at Google said to Reuters in Lagos "We are rolling out the service in Lagos today but the plan is to quickly expand to other locations".
Google also revealed its goals about collaborating with internet service providers all over Nigeria and spread out in 200 public space by the end of 2019. They explained that they could monetize this service by placing Google advertisements in the login portal of the internet services. This revenue could then be shared with their collaborators to help them in maintaining and deploying these services. Google was careful not to make any revelations regarding the investment in this project or the percentage split.
This is considered to be a great investment prospect owing to Africa's rapid population growth, falling data costs and heavy usage of mobile phones. This service aims at countries which expand rapidly in population. The United Nations estimated that Nigeria will be the third most populated country by 2050.
Similar services have been launched in India, Indonesia, Mexico, and Thailand. Nigeria is the fifth country to have received these services.
Joshi added "A lot of people who found data to be too expensive for them to use, are using it. In India, we have tens of millions of users, and close to a million in Mexico."
Just last year, Google started an initiative to educate 10 million Africans in online skills in a matter of 5 years. They also shared their goals of providing Rs 20.6 crores worth of equity-free support to startups in Africa.
The Nigeria collaboration can be confirmed by the fact that Nigerian Vice President Yemi Osinbajo visited Google's Silicon Valley headquarters this month to meet Sundar Pichai, the company's chief executive.