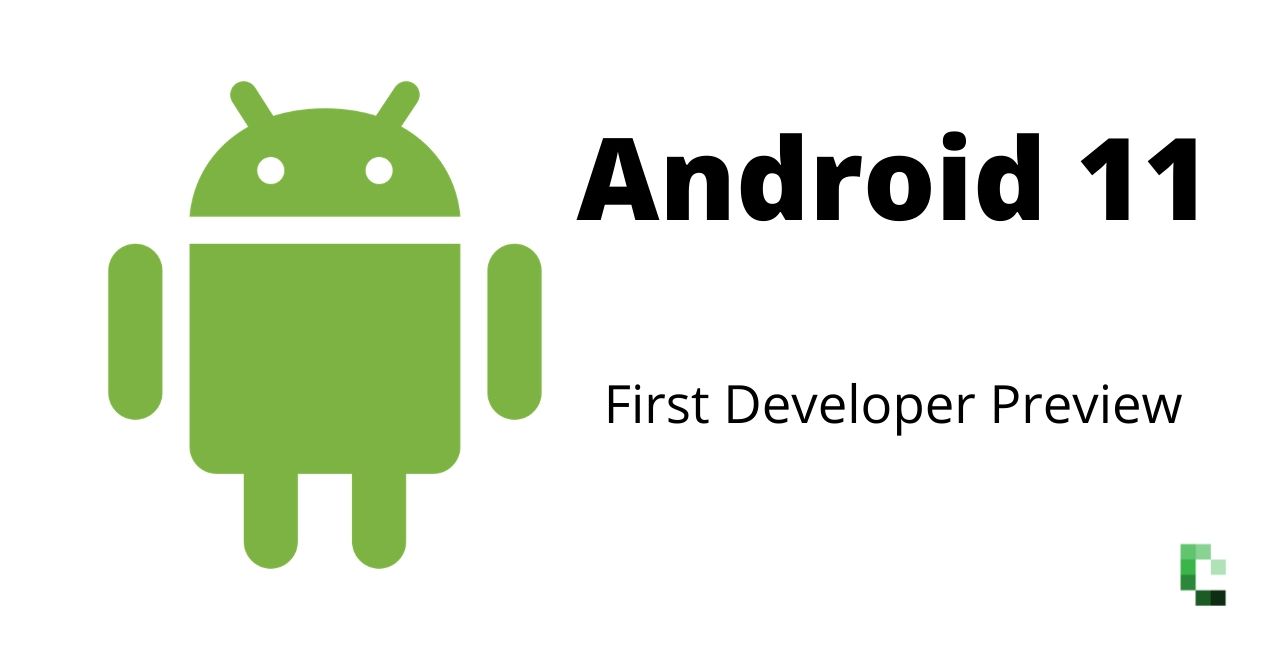 Google released a Developer Preview for Android 11 for Pixel smartphones, on Wednesday. Though internally, the release is referred to as Android R, the new update will not get a dessert name since Google has already changed the Android's branding last year to Android 10.
Similar to the earlier beta releases, this latest Developer Preview aims at helping the developers to test the latest Android OS release before its stable launch, which is in August.
Google indeed has released this build a few weeks before than expected so that they can give some more time to the developers to prepare.
Google would continue to release the new builds till the stable rollout. But you should not even expect the main features and the APIs to get revealed till Google I/O developer conference that is going to take place between May 12-14.
The first Developer Preview is now available only for the manual flashing on the Pixel 2, Pixel 2 XL, Pixel 3, Pixel 3a, Pixel 3 XL, Pixel 3a XL, Pixel 4, Pixel 4 XL. You can make an early look at this new version of Android by visiting the Android 11 Developer Preview website and test it if you own any of the above devices.
Unfortunately, the essential phones will neither join the list of the new update now nor in the future. Google has shut down all the operations of its essential phones. However, you can expect support for smartphones of other brands in the future preview releases since the same happened for Android 9 and 10 beta.
Google shares the source code of the Android release with its most prominent partners so that they can also prepare for the new Android update.
We can expect more Developer Previews in forthcoming months, which would be followed by a stable update for the Pixel smartphones in August.
This latest release is just for the above Pixel devices only. It is only for the developers to test their apps for the changes and platform features. That is why Google has named it as a Developer preview rather than an Android Beta. There is no sign-up page on the Android Beta site.
If your device is compatible with the Project Treble and with an unlocked bootloader, you can flash the Android 11 Generic System Image using fastboot.
For the developers who do not have the Pixel phones mentioned earlier or Project treble supported devices, they can download the latest system images from SDK Manager in the Android Studio.
Download Android 11 Developer Preview 1 System Images for Pixel Phones
Download Android 11 Developer Preview 1 OTA Images for Pixel Phones
Download Android 11 Developer Preview 1 GSI Images for Project Treble devices
Download the latest ADB and Fastboot binaries using the links below.
Android 11 Release Schedule

Here is the full release timeline for Android 11 builds by Google
Android 11 Developer Preview 1: February
Android 11 Developer Preview 2: March
Android 11 Developer Preview 3: April
Android 11 Beta 1: May
Android 11 Beta 2: June
Android 11 Beta 3: Q3 2020
Android 11 final build: Q3 2020
What's New In Android 11?
Android 11 provides support for a broader range of display types like hole-punch and waterfall. Developers can optimize their apps and further use the curved regions for creating meaningful interactions.
In the notifications shade, you can now find a dedicated conversation section where you can find your ongoing conversations across all the apps. The latest Android update has also introduced Bubbles API on notifications that bring chat bubbles to the table so that while multitasking, users can keep conversations in view.
It also adds one convenient feature to insert images through copy or paste to notification inline replies. Users can now copy images from Google Chrome and paste them on to your device through Gboard on their quick responses, starting with the first Developer Preview.
The update introduces a new one-time permission feature that would let users grant temporary permissions to apps for accessing their mic, location, or camera.
There are a tonne of developer improvements that are introduced with this update too, and you can read them all on the official Android Developer Blog.