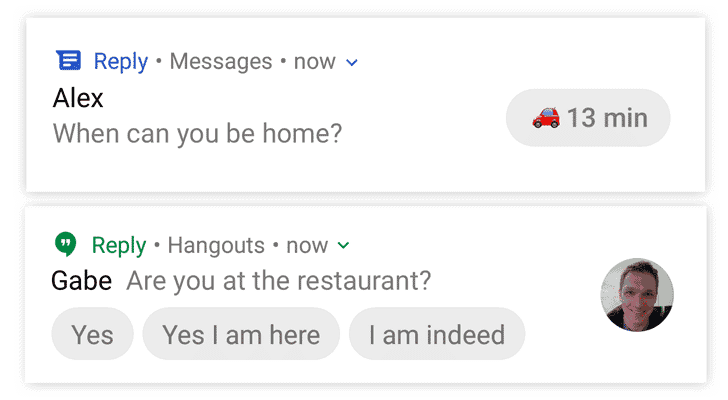 Wouldn't it be great if your messaging apps become smarter and advanced? Yea, definitely, all on earth would like it. Let's get this expectation to reality, yeah you heard it right. It has been always tough for Google to dominate the messaging platform. While Hangout seems to be doing good, they came with Allo. Though Allo was doing good but failed to sustain in the market where WhatsApp and Messenger are already ruling.
Recently a division of Google, Area 120 which basically works on experimental products, sent you a list of beta users to test "Reply" app on their device.
What is 'Google Reply' App?
Google Reply is an all-new app that is being developed by Area 120. This app is mainly kind of an upgraded version of Google Allo, but not really a messaging app. Rather it focuses on improving the experience of users with their native or third-party messaging apps. It get's integrated with your messaging apps and using smart AI technology to make the response of its own to messages and also ignore which driving and much more which we will read in the latter part of this article.


Google Reply App Leaks Features
Recently Android Police dug out a few features and screenshot from the email of few users those who were sent the invitation.  Some of the pretty interesting and basic features that have been leaked are as follows:
Google Reply app comes with a basic feature like "Yes/No". You can use this option from the notification panel only without heading over to the app.
Also, it aims to provide a much more advanced answer. For example, if someone texts By when will you be home? It automatically pulls out data from Google Maps and replies to the sender.
 Some other highlighted features are 'do not disturb' which automatically puts a message to silent mode when you are driving.
It has Vacation Responder features too.
One of my personal favorites is a mode for urgent SMS even in silent mode.
WhatsApp, Hangouts, Hike, Line, Slack, Skype, Android Messages, and a few other apps are heard to be supported by the app. If you want to get early access to is join Area 120 Early Access Member. And fill out this form with all the details asked.