Google's Pixel phone is getting updated with new features that are much faster than Android handsets.
On Monday, Google has announced the launch of its first 'feature drop' update. It is a new method of seeding the new features into the Pixel phone apart from the monthly updates made. It is the collection of new features that include applying a portrait blur to the existing photos on the phone. Further, Pixel 4's Call Screen feature has got a choice, which automatically screens the spam calls. It also filters the spam calls out without ringing the phone. Additionally, an auto framing feature has been updated for Google's Duo video chat app, supporting the 90Hz refresh rate. You can also apply a portrait blur to your live video calls.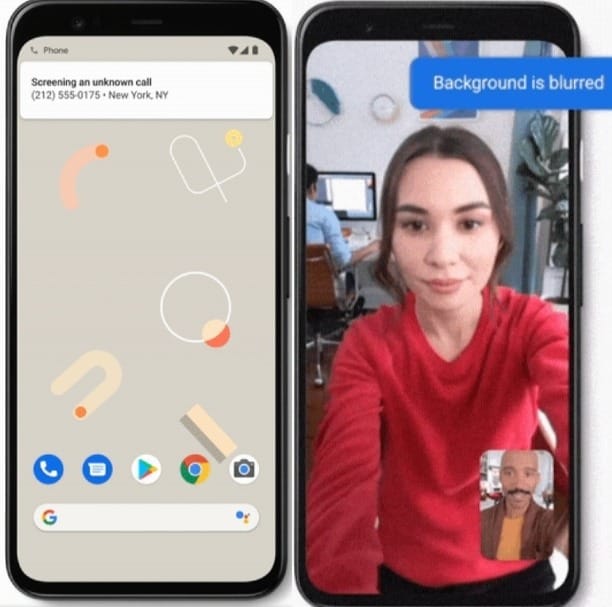 Google says that the new update for the Call Screen on Pixel 4 will automatically filter out the robocalls and screens the unknown callers. The Call Screen will be able to detect the robocalls before the phone rings. Even if it could not identify the robocall, the Call Screen will ring the phone and provides a context as to who is calling and why. Call Screen is an on-device feature, and it does not require any Wi-Fi or mobile data.
Some more additional features provided by Google to the older version phones include Focus Mode, Flip to Shh on the Pixel 2 XL and Pixel 2, and the coming arrival of Live Caption for the Pixel 3a and Pixel 3. The users of  Pixel 4 in Canada, the UK, Ireland, Australia, and Singapore will get the improvised, faster, and more helpful Google Assistant (English only).
According to Google blog post, all Pixel phones will receive an update to memory management in addition to the feature drop. With this new improvement, your phone will compress the cache applications on your phone proactively so that the users can run multiple applications at the same time, like streaming content, games,  and many more.