Google after launching AMP for website owner now is all set to do the same with Gmail through the developer preview of AMP for email. The tech/search-engine focus to attract more people into there cage. Integrating AMP into Gmail would take them another step forward.
The "AMP for email" will is meant to "modernize" email – Google.
Note: AMP was made by Google in order to make websites and pages loads faster on mobile even on a slow internet connection.
The tech giants say that AMP's capabilities have increased, it is one of the best "ways to build rich web pages".
"The new specs will be a powerful way for developers to create more engaging, interactive, and actionable email experiences," – Aakash Sahney, a Gmail Product Manager
AMP allows you to do following things
With the help of AMP, developers can create the email in a more interactive and engaging way. A new task, such as an opening of a link, watching a video, seeing an image preview, can be completed inside email only. This lets users not get irritated due to more tabs and thus perform all functions in a much smooth and easy way.
Not only Google, but many big companies are trying to add AMP to their system too. As slowly the things are changing and AMP is taking over normal website pages. The giant also suggests website owner bring their website over AMP.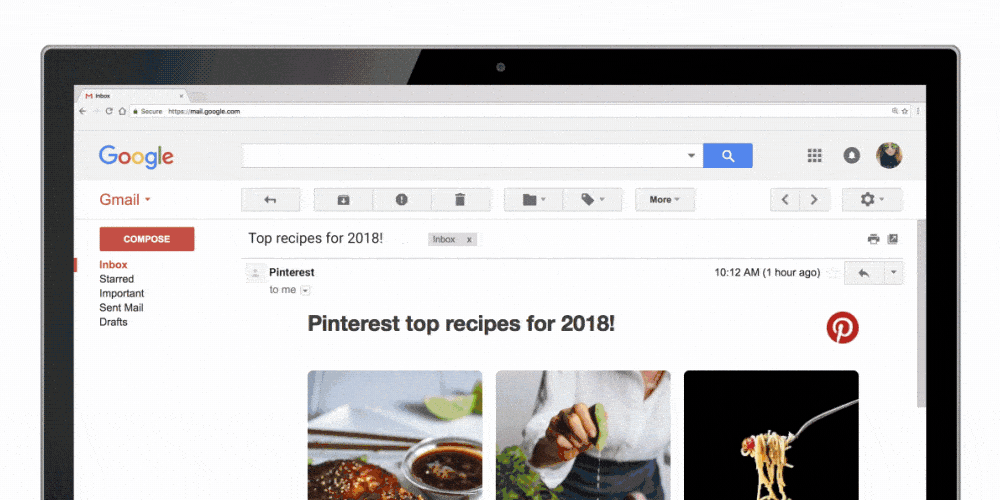 Gmail with AMP integration features
The following are the highlighted features that developers and user might experience:
Schedule an Appointment or Meeting.
Submit an RSVP to an event.
Make a question from the email body itself.
Surf videos, web pages, and images Gmail itself.
Google aims to roll out the Accelerated Mobile Pages (AMP) in later 2018. It also promises to provide all kind of support to developers and users. For people who want to have early preview access can sign up here. Or else you can wait for the stable rollout to come out for all.