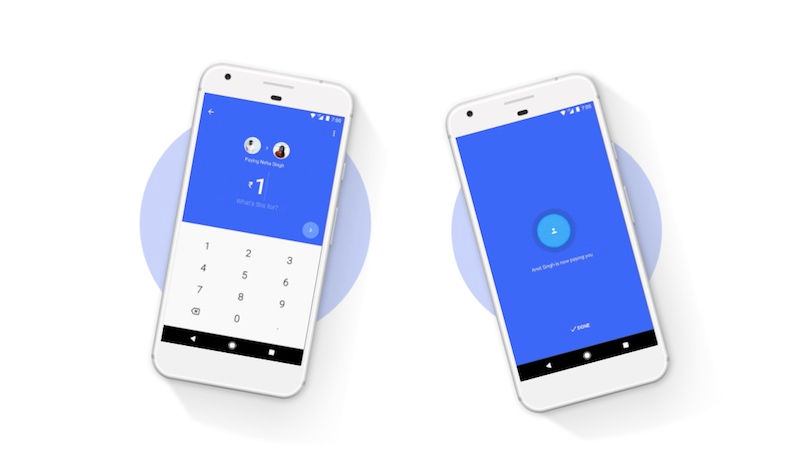 Google Tez has been updated to support the bill payments in India. Google made the official statement regarding this last December. The app power up the unified payment interface by the Indian government and the updated option is now available on the Google Tez app both android and ios which is designed to diminish the mobile wallets like Paytm.
It is possible to use the app for paying electricity bills, gas bills, landline bills, and postpaid mobile bills. It also can be used to pay bills of ACT, Airtel, DoCoMo etc and Insurence premiums. It will also retrieve the unpaid bills from the biller.
If you want to pay a bill, first tap on the "New" in payment section and then select pay your bill option. You can choose the bill option from there and then type the details to create the payment account. After typing the details, tap on confirm then the app will verify the billing information and will also make you see the billing information. If you didn't link your bank account to the app yet, you have to do it. Enter the UPI code then, to process the payment.
What else?
Along with the option for bill payments, it also has another option to view your existing bills. For that, you can tap a biller from the bottom of the app screen to see all the details regarding the paid and unpaid bill. In addition to that, you can check the status previous payments by doing the same.
Additional requirements?
The Google Tez app requires Android 4.4 and above and iOS 8.2 and above to support the new payment options. You should install the latest newer version of this app on your Android (v8.0) or iOS (v8.0) to get the new bill payments option.
Grasp more
This app app has over 12 million users in India and since its launch in September last year; the app has processed 140 million transactions. Google CEO Sundar Pichai during the last October stated the Google Tez app had added over 7.5 million users in just five weeks since its launch.
[googleplay url="https://play.google.com/store/apps/details?id=com.google.android.apps.nbu.paisa.user&hl=en"/]