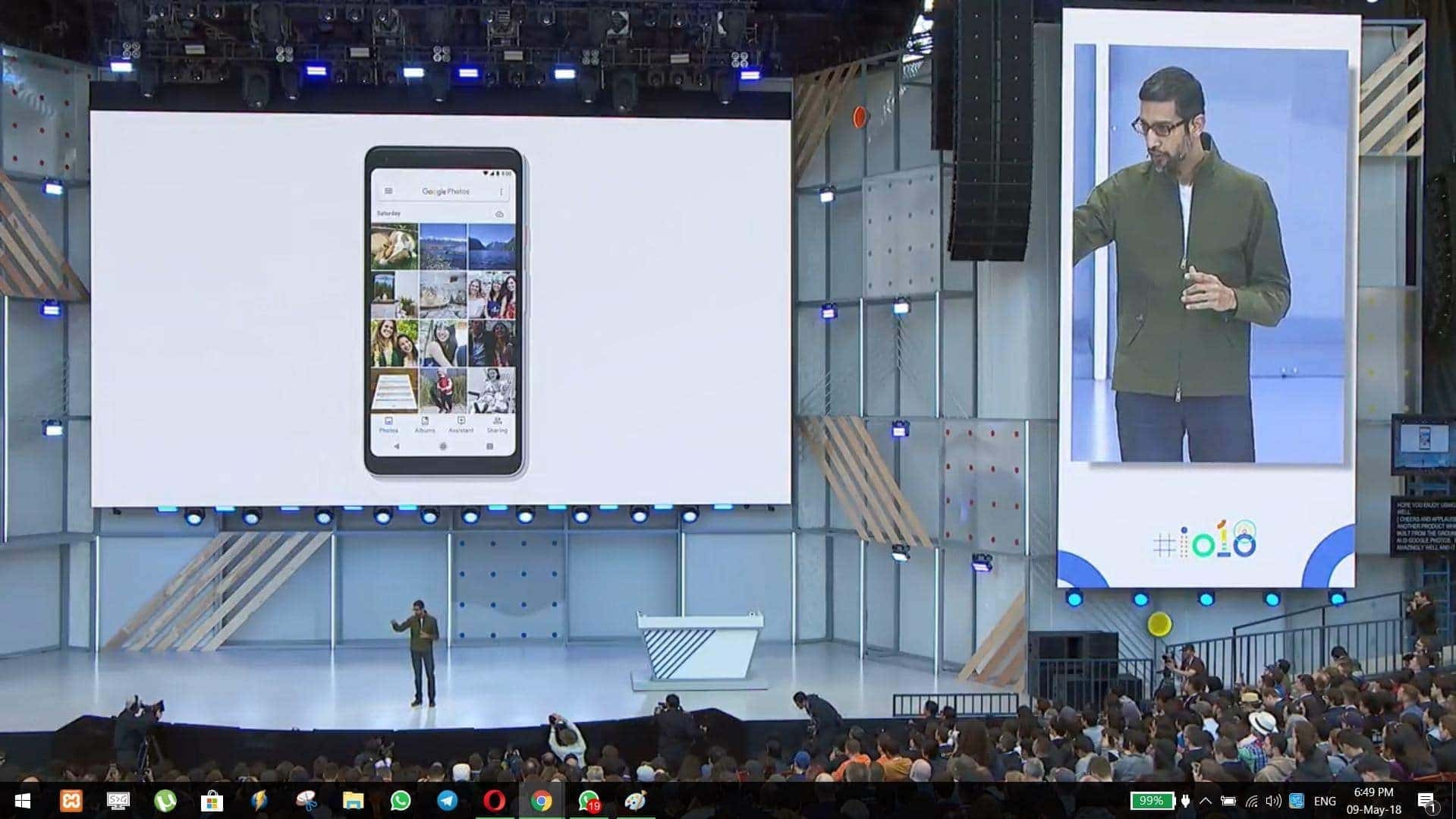 Google Photos – One of the easiest and smoothest ways to create a backup for the memories you make through your camera. One-time settings and every time you to have a new addition to your photo gallery, it automatically saves it, creates specially named folder; synchronizing your photos perfectly.
Adding to the features, Google today announced an array of features. One of them is using Artificial Intelligence, Google Photo gallery fill-in colors to your black and white especially. Yes, when you click a black and white picture from your phone and Google will automatically colorize the images.
Google announced that using Artificial Intelligence, Google Photos will be able to categorize different categories – things, shapes, and subject in the photos. Also, it will be able to identify the images of documents and convert them to PDF files automatically. The "Colorize" feature was inspired by the "Photoscan" feature.
Google worked on the idea of colorization when it found out that several users were scanning their old family photographs and saving them. "Our team thought, what if we applied computer vision and A.I. to black-and-white photos? Could we recreate a color version of those photos?" said Dave Lieb, Google Photos Product Lead.
He added that initially, it was recognizing the objects in the pictures like the green color of the grass, however, it went on tricky with the skin tone getting right. Therefore, until these tricky things get sorted and everything sets right on point, Google will soon launch the "colorize" feature.
Using the new Google Photos, you can also create wonderful photographs, of course by using manual editing. For instance, when you find a dark photograph, a photograph captured in dim light, using the "fix brightness" you can instantly make changes in the photographs.
These features will be available for both Android and iOS platforms, however, the date isn't yet announced by the company.