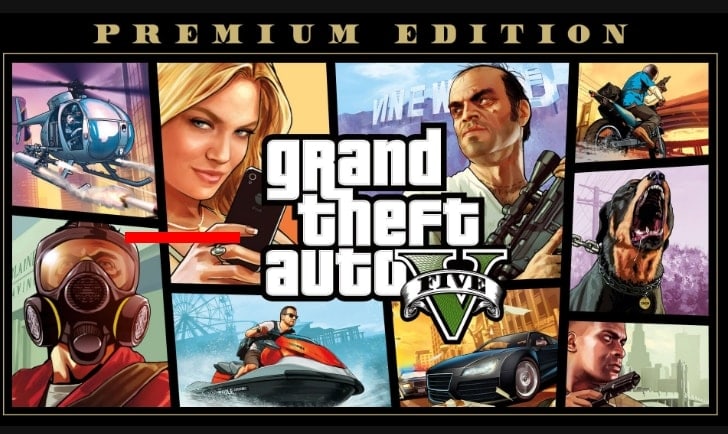 Epic Games store is now providing GTA 5 Premium Edition for free till May 21, 2020. The company offers one game for free every week, and it happened to be GTA 5 now.
Earlier, some rumors surfaced online that Epic Games is providing GTA 5 for free. However, we could also find a tweet from the Epic Games Store handle confirming this, which was deleted later on.
The GTA V premium Edition includes the full game experience with free access to Grand Theft Auto Online with all existing gameplay content and upgrades. You will also get $1,000,000 in-game bonus cash to spend and the Criminal Enterprise Starter Pack.
The players might try hard to get the game for free since Epic Games Store appears to be facing issues due to the high traffic. Epic Games Store acknowledged this and promised an update soon.
To recall, Epic Games started to provide free monthly games since December 2018. Some of the earlier giveaways include The Witness, What Remains of Edith Finch, Celeste, Batman: Arkham Collection, etc. However, Grand Theft Auto 5 is considered as the most popular games coming as the giveaway from the company.
How To Get GTA 5 For Free From Epic Games Store?
To download GTA 5, first, you need to have an Epic Games account.

So, 

Register

 for the Epic Games and fill in your profile details. You can also signup through Facebook or Google.


Open GTA 5 poster which you see on the home page, and click on the get button, you will be asked to have two-way authentication do it.
  
Now, go back and click on the place order.



You will now get a message. Thank you for buying, and at the bottom, you will find two options. Open epic Games launcher, and the other is download Epic Games Launcher.

If you do not have epic game launcher click on it and the launcher downloads on your PC


Then click on the open game launcher and enjoy playing GTA 5.

You can also try 그래프게임 game.