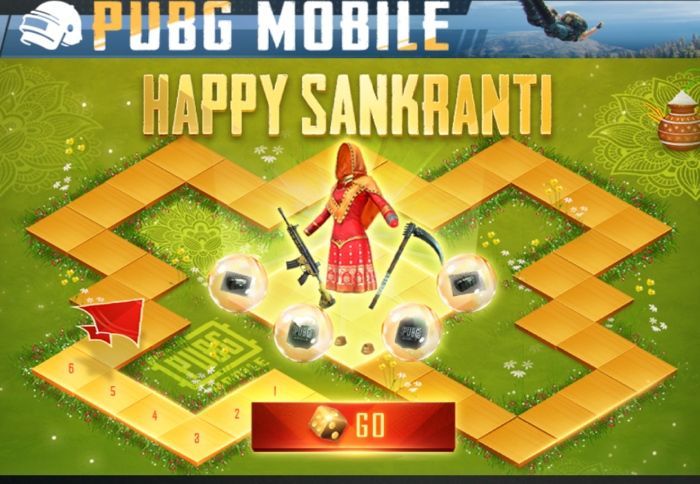 PUBG Mobile is a game that is well known for celebrating festivals all around the world. On Halloween, the game gets a spooky makeover, and during Christmas, a winter theme was out. Anarkali Outfit is the reward for its new event "Happy Sankranti."
The developers of the PUBG Mobile always surprise the players with the addition of new features and regular updates in the game. PUBG Mobile introduced a new event, named "Happy Sankranti" on the occasion of Makar Sankranti. This new event found under the events section of the game.
As a reward for finishing this event, the players would get a new permanent outfit called "Anarkali outfit." Apart from the new suit, players would also receive other rewards, too, as they progress into the event.
Still, many players have doubts about the event. Here are the rules to follow during the Happy Sankranti event:
Reach level 120 to get the final reward i.e., an Anarkali Outfit.

To complete your daily missions, visit the event page regularly.

On completing the daily missions, you will be able to earn free dice.

Roll on the dice to proceed to the next levels of the game.

You can also purchase the dice by clicking on the get Dice.

On completing the daily mission, you will get the respective rewards of the level.

Daily missions refresh every 24 hours.
The Happy Sankranti event of the PUBG Mobile follows a ludo board system. Here players need to roll the dice to step into the next level of the game. Players start receiving the rewards after reaching their respective levels.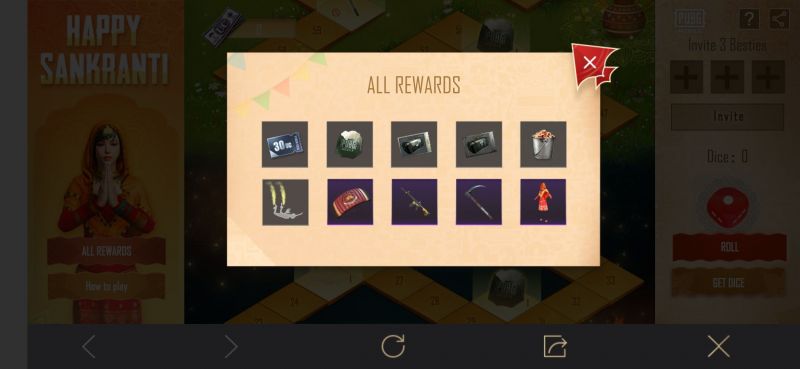 Further, to get the final reward, an Anarkali Suit, players need to reach the 120th level precisely in the event. If the player is at the 119th level and rolls a dice of four, he will go back four steps and enters the 116th level.
Along with permanent reward, the players will also get some additional bonuses that include parachute trail, companion's food, parachute skin, and M416 Golden skin. However, the extra rewards might last only until the event. The Sankranti event started on January 14, 2020, and will end on January 25, 2020.