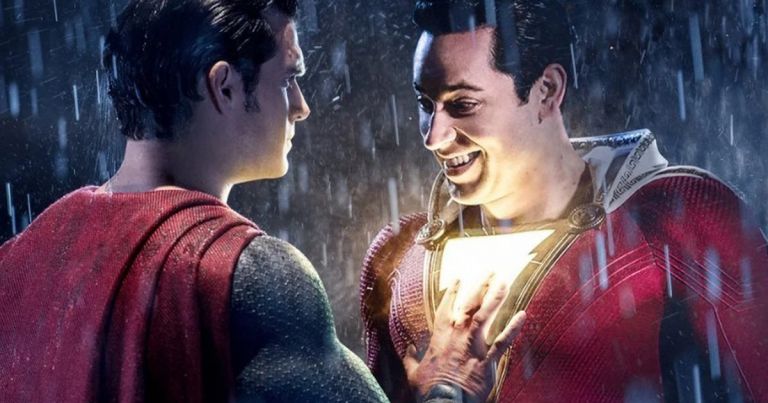 It's being declared that Henry Cavill might be back, which will put him in an epic battle with Zachary Levi. The latest rumors say Henry Cavill as Superman will come under the control of the Mister Mind, the only survivor of the mind-controlling race of worms from Venus, who was teased at the very climax of the first movie, and that will be a small part in Shazam! 2.
What's in with Shazam! 2:
Well, assuming this is correct, we may have to pray at the change of Dwayne Johnson, who has been reported earlier in a rumor. The rumor states that Johnson wants to connect the DC Universe, with one more star for playing a role in Black Adam 2. As we know, Henry Cavill's manager is Dany Garcia, who is the former wife and business partner of Dwayne Johnson and also the producer of the Black Adam flicks and Shazam!. So as expected, it makes sense for them to want to bring back Henry Cavill as Superman into Shazam! 2.
Henry Cavill recently revealed that he is going to fight for the role and not give up, and he has been seen after a long time success and got back his fame with the Netflix's The Witcher series, which has undoubtedly kept alive his chances of returning as Superman among "Warner Bros." execs.
Cavill was initially supposed to cameo in Shazam! But, reportedly, talks broke down between Garcia and WB over receiving Cavill a new contract with a lot of money.
Henry Cavill returning as Superman?
Regarding having Superman fight sequel in Shazam! 2, that might be a stretch as things did not go too well with Superman as more or less a bad guy in Justice League and Batman v/s Superman. So now they are going to do the same more? Maybe, but I think the audience is tired of the Superman "Dark Knight" access, which has confirmed not to work and that they want hopeful and inspirational versions they are all accustomed to. The latest rumors say Henry Cavill as Superman will come under the control of the Mister Mind, which would be cool to see Superman kicking the crud out of Levi.
Further info put out by the scoopers includes the rumors of Henry Cavill playing Wolverine for Marvel is not real. The same scoopers said that Marvel still wants Henry Cavill, but if he does return as Superman, that definitely will not be happening.  
Things change, so it remains to be seen what WB does with Superman. So, we just have to wait and watch what happens to our beloved Superman's future. The first part of Shazam! is currently streaming on Amazon Prime Video, and you can watch it here.