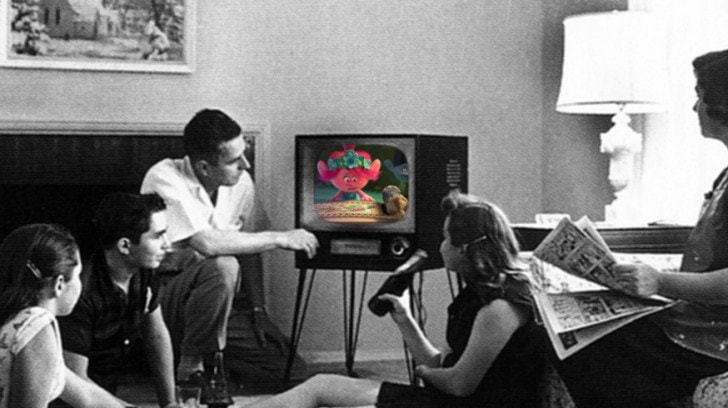 Series offers to reduce the Covid-19 Situation.
According to reports, the worst weekend of the last 20 years for the US domestic film business. The NBCUniversal/Comcast decided to do the movies available for rental the day of their theatrical release. This new policy with the upcoming DreamWorks Animation film Trolls World Tour on 10th April. But, on-demand releases for flicks are right now in theaters also with The Invisible Man and Emma.
The details of the new Day-and-Date release system is not fixed yet. But, these rentals will be available on a wide variety of the most popular on-demand services. Also with the Comcast and Sky for 48-hour rental periods and a suggested price per rental in the US will be $20.
NBCUniversal CEO Jeff Shell said that rather than delaying all the films or releasing them into a challenging distribution landscape they want to provide an option for viewers to view these titles in their home. He also added that our company hopes and believes that viewers will go to the movies in theaters where it is available. He further added that he understands that for viewers in different areas of the world it is not easily possible.
With coronavirus outbreak in everyone's life and forcing many people to stay at home, at least people will be able to watch some new flicks in some semblance of normalcy.
Update 1: 20th March 2020
Google has a list which says that what is going on in the Google Play Store of the new home premieres, which looks like that it will get the update according to the time as more and more releases come.
The Invisible Man, Emma, and The Hunt are now available today on Google Play and $20 for a two-day rental is less than a night out.
#PixarOnward is coming to the US tonight on digital download and will be streaming on #DisneyPlus on April 3rd. pic.twitter.com/W6TgB4kcAa

— Disney+ (@disneyplus) March 20, 2020
There are many more big films coming out on streaming in the coming days and weeks. Disney shares ita plans to release Onward tonight, and the new action flick Bloodshot will also come.
Update 2: 22nd March 2020
Google is keeping all the new records of the new theatrical releases which are ready for early home streaming. Similarly, Amazon has also started making them available, under the Prime Video Cinema banner.
On Google Play, The Invisible Man, Emma, The Hunt, and Onward are available. Each is available for a $20 two-day Amazon Prime rental.