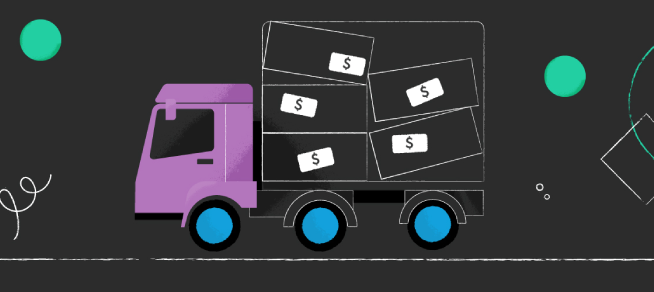 In today's fast-paced, tech-savvy world, eCommerce merchants must stay ahead of the curve to remain competitive. With so many options and strategies available to reduce operating expenses such as long-term freight costs, it can be difficult for merchants to decide which option is best. Fortunately, advances in technology allow them to save money while still delivering superior service through efficient Long Term Logistics (LTL) solutions that maximize value while reducing costs. Let's explore how these modern technological approaches help merchants reduce their LTL costs with maximum efficiency and effectiveness.
What is LTL in shipping and how it works
Less-Than-Truckload (LTL) shipping is an economical way to transport goods that do not require a full truckload of space.
LTL freight shipping allows companies to send goods in multiple shipments, and the cost of shipment is calculated based on factors such as weight, size, value, and distance travelled. The cost of LTL shipping is usually lower than full truckload shipping due to the consolidation of multiple shipments and the discounted rates which are available. Carriers will provide an estimate for the cost of shipment before it is shipped, allowing companies to determine whether or not this option is right for them.
Once a shipment has been processed, carriers will pick up and transport the goods to the required destination, and customers will be notified of delivery status updates as the shipment progresses. Allowing efficient shipment tracking and cost-savings, less than truckload shipping is a great option for businesses who don't need to fill an entire truckload with their goods. With its flexibility and affordability, LTL shipping is an attractive option for companies looking to move goods in a time-efficient manner.
Moreover, customers have the benefit of choosing from different carriers when sending their shipment via LTL, allowing them to compare prices and services offered before making a decision. Carriers also offer added protection for the goods shipped, meaning customers can rest assured that their items are in safe hands. With so many advantages, it's easy to see why LTL shipping has become such a popular choice for businesses of all sizes. By taking advantage of the discounts available, customers can save money and time while still ensuring their goods arrive safely at their destination. With its flexibility, affordability, and added protections for goods in transit, LTL shipping is a great choice for businesses that don't need to fill an entire truckload with their goods.
How technology helps in reducing LTL costs
Technology is not only revolutionizing the logistics industry but is helping to significantly lower LTL costs as well – providing a win-win situation for all involved. By utilizing innovative technologies such as automation and digitalization, companies can drastically reduce the cost of their LTL shipments. Through advanced analytical capabilities, shippers are able to better plan and manage their supply chain networks and have more control over costs associated with freight services. They can also make sure that they get charged only for what they actually use by tracking goods in real-time, helping them further reduce expenditure. Let's take a look at the key benefits of using tech in LTL.
Cost saving
Technology is revolutionizing the logistics industry, and one of the key benefits being realized is a reduction in LTL (Less-Than-Truckload) costs.
Streamlined supply chain
Automation and digitalization of processes are helping to streamline LTL operations, from shipment planning and loading optimization, to cost savings made possible through predictive analytics. This is enabling companies to better manage the complexity of their supply chain networks and save money by choosing the most efficient routes, consolidating shipments whenever possible, and avoiding overpaying for freight services.
Shipment visibility
Real-time tracking technology has greatly improved the visibility of goods in transit and allowed customers greater control over their shipments – meaning they only pay for what they use. In summary, technology is playing an incredibly important role in reducing LTL costs across the logistics industry.
Overall, technology has come to play an integral role in reducing LTL costs across the logistics industry. Advanced automation and digitalization solutions enable companies to streamline operations, better supply chain management, and save money when it comes to freight services. Real-time tracking is also providing customers greater visibility and control, allowing them to ensure that they only pay for what they use. In conclusion, by taking advantage of the innovative technologies available today, companies can significantly reduce their LTL costs and remain competitive in a fast-paced industry.
Role of a shipping company in reducing LTL costs
A shipping company like NimbusPost plays a vital role in helping businesses reduce their LTL costs. With their expertise, they can provide the necessary logistics and supply chain knowledge to increase efficiencies and lower operating costs. A reliable shipping company also has the necessary resources and capital to manage multiple deliveries simultaneously, making it an ideal eCommerce delivery partner. Properly managing fleet capacity and optimizing routes are two of many key strategies that shipping companies can use to help reduce companies' LTL costs while still meeting customer service requirements. By providing professional services, devising effective strategies, and leveraging their resources, shipping companies are essential in reducing both cost and complexity for businesses dealing with LTL shipments.
Conclusion
Technology has revolutionized eCommerce shipping and freight management, allowing merchants to significantly reduce their LTL costs by utilizing strategic solutions provided by eCommerce delivery partners. Through the use of modern systems and services, eCommerce merchants can eliminate unnecessary expenses while still providing exceptional service to their customers. By leveraging their resources and expertise, eCommerce delivery partners can help merchants significantly reduce their LTL costs without sacrificing the quality of service.