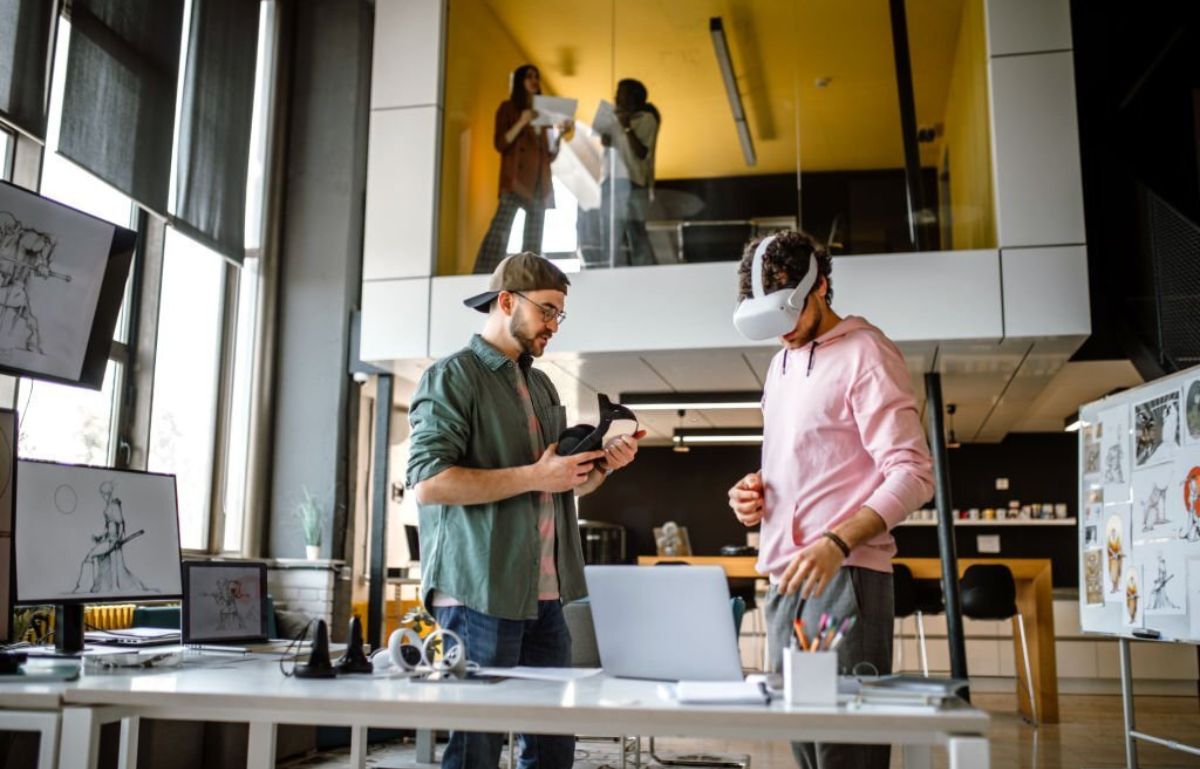 Millions play video games worldwide. And that is the sole reason we see the video game business doing so well. However, as the gaming business grows, more accurate translations are needed, whicH naturally elevates the demand for translations in the video gaming sector.
If you enjoy gaming and languages, starting a video game translation business can be enjoyable and rewarding.
This article will expound upon the basics if you're interested in localizing video games.
Learn New Words And Improve Your Gaming Skills:
Fluent in multiple languages is a must if you want to be a successful video game translator. Both native-level competence in the target language and familiarity with the source language are required. Provide accurate and culturally relevant translations with in-depth expertise and awareness of the gaming industry, its trends, terminology, and cultural references.
Acquire Qualified Education And Work Experience:
If you want to be taken seriously as a video game translator, you should get professional education in translation and localization. You might want to get some training or certification in game localization. Building a portfolio and demonstrating your competence to potential clients requires real experience, which you can acquire by working on smaller projects or cooperating with indie game creators.
Collaborate And Expand Your Network
In the video game localization industry, networking is essential. Connect with other professionals in the gaming business by participating in industry events, online forums, and communities. Furthermore, working with other translators and marketing translation services allows you to learn from one another and advance professionally. By building a large network of contacts, you can boost your chances of success and open avenues for progress in your profession.
Get Your Hands On The Right Equipment:
Invest in high-quality, professional translation tools and software for localizing video games. The video game business is highly dependent on a diverse collection of file formats, and the availability of these tools makes it much simpler to work with all of them. To manage your projects efficiently, you must become familiar with common localization tools, including CAT (Computer-Assisted Translation) tools, terminology management systems, and bug-tracking software.
Offer Unique Assistance:
Make yourself stand out by providing services tailored to the specific requirements of video game localization. This may involve localizing the game's voice acting, menus, user interfaces, subtitles, and promotional materials. Translate the game such that it makes sense to the intended audience while remaining loyal to the original's essence. To give your clients the best possible service, consider expanding your offerings to include cultural adaptation, voice-over script creation, and language testing.
Create A Reliable Procedure:
Create a systematic and productive process for handling translation projects. This involves keeping in touch with clients and planning projects. But most importantly, it's advisable to keep track of terminology and guidelines, and do exhaustive quality checks. Consistently meeting deadlines and producing high-quality translations can help you gain customers' trust and grow your business. Hence, do not shy away from consulting a professional translation agency.
Recognize Cultural Differences:
Depending on the player's cultural background, cultural references, humor, and other information can be difficult to translate accurately in video games. Accurate localization relies on familiarity with the target culture and game tastes. Hence, try maintaining the game's integrity and spirit while tailoring the content to the intended audience.
Keep Up With The Latest Developments In The Gaming Industry:
New technology, platforms, and game genres emerge periodically, keeping the gaming industry dynamic and exciting. So try to maintain current awareness of what games are trending and what innovations have been made in the gaming industry. With this information, you may assess the demand for your translation agency, concentrate your emphasis, and alter your translations to match the needs of different types of video games.
Quality Control And Product Testing Services:
You must offer testing and quality assurance services to stand out as a professional video game translator. Ensure your translations work well with the game by coordinating with the creators and publishers. Perform extensive linguistic and functional testing to find and fix problems with text presentation, functioning, audio synchronization, and the player's overall experience.
Promote Your Offerings:
Getting the word out about your video game translation service is essential to bringing in customers and making a name for yourself in the competitive market. Make a website showcasing your experience, previous work, and positive client feedback. Engage with the gaming community, spread useful information, and expand your brand utilizing social media. You can meet potential customers and business partners at industry conventions.
Conclusion
You'll need gaming knowledge and business sense to launch a successful career as a video game translator. Moreover, you may become a trusted and in-demand video game translator by investing time and effort into developing your linguistic skills. However, it is also critical to understand the business. As a result, don't waste time creating contacts and giving one-of-a-kind services. Keep up with the latest innovations and endeavor to enhance your skills if you want to thrive in the competitive gaming sector.