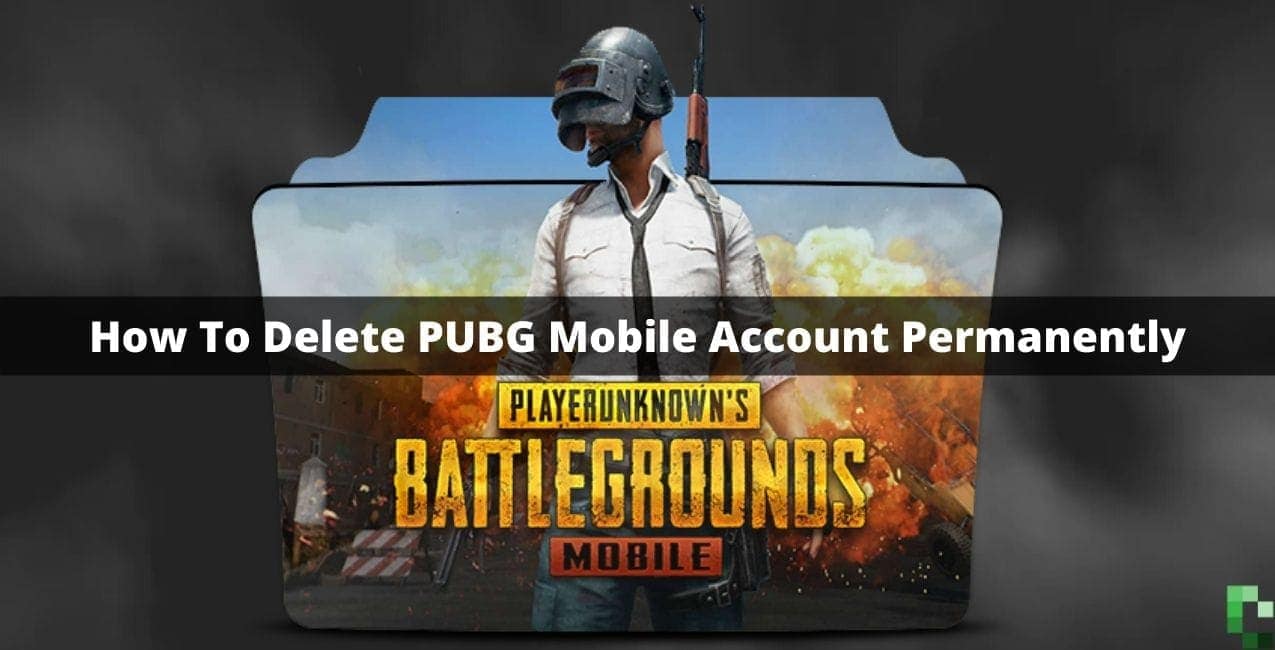 PUBG Mobile is very popular for its gameplay. But it is equally disreputable for causing behavioral changes, rage issues, social isolation, and various health issues.
PUBG never forces its gameplay on anyone. Matter of fact is that after several reports of mental and health problems, PUBG itself requested its players to be aware of their health while playing the game.
Today many people play PUBG games all over the world. Most of them are young teens and young adults, which is very typical.
We have seen many reports of outbursts of anger and suicide cases from PUBG players. Even the unmindful gaming session on a busy road took the life of a player.
So, the solution for it is to either prioritize their working and gaming hours or simply delete the PUBG Mobile account from their smartphone.
In this article, you will get to know how to delete the PUBG Mobile account permanently. So, get through the complete article.
Why Delete PUBG Mobile Account?
The reason to delete the account varies from person to person. Some of the most controversial issues that several medical experts experienced associated with the playing of PUBG.
Behavioral Changes
According to the reports of extreme behavioral changes such as staying sad or getting angry too often. There is a continuous tense feeling, restlessness in the mind of the ones who play PUBG for a more extended period of time.
The regular presence of such negative emotions can add to both physical and mental health issues. So, if anyone is facing such issues, then it is better not to play the games as it would additionally complicate the issues.
Social Exclusion
When a person gets too involved in PUBG, he literally forgets that there is a real-world around him. A person keeps himself busy with PUBG for the whole day. These kinds of people do not feel like talking or meeting with anyone, including their own family members. This slowly makes the person unsocial, which is not at all normal. So, one should overcome this problem.
Emotional Outbursts
There have been many cases of severe emotional outbursts when a player loses a session in the PUBG. Expressing emotions is a normal thing as long as the outbreaks do not accompany intense fits of rage, high stress, and mental breakdown. Reportedly, some children even have faced severe depression and other health issues because of this.
Many players reported exhibiting extreme mental breakdown, deviation from the normalcy. This is a terrible scenario, and a person needs to get rid of any kind of such high-intensity gaming for some time.
Criminal Outcomes
Various instances reported where a teenager would steal the money of their parents to make in-app purchases in the PUBG. There also have been rare cases where a child attacked his own parent when they refrain the child from playing PUBG. Also, there are reports of fights between people over a game of PUBG.
A game should be played for recreation, fun, and refreshing the mind from regular activities. But, if a game is causing any of the above issues to someone, then one must get rid of that game as soon as possible.
The makers of the game are never at fault. Even PUBG has a system of reminders, which would warn a gamer if he continually plays for an extended period.
The player has to learn to draw a line between the virtual and the real world. When someone finds it difficult to maintain a balance, it is better to quit the game. Maybe you can logout from the game for some time or even permanently delete your PUBG Mobile Account.
How To Delete A PUBG Mobile Account Permanently?
Even if you uninstall the app from your mobile, your gaming data will still be present in your account.
Previously, PUBG Mobile had Guest Accounts that do not require any registration. But, due to cheating issues, it made a login using Facebook or Google Play Games as mandatory.
If you are a player of PUBG Mobile, there are many ways to delete your account.
Directly Deleting PUBG Mobile Account From App
Open your PUBG Mobile app.

Go to the Settings option.

Under settings, now tap on the Basic tab.

In the basic tab, on the bottom left corner of the screen, you find a logout button.

Just beside the Logout button, you can see the Delete Account option.

Click on it, and that's it!
However, make sure that after deleting your account, do not log in to the PUBG Mobile game for the next consecutive seven days. And within a week of a Delete request, your account will be removed entirely from the PUBG server.
Delinking PUBG Account
A player must log in to his PUBG Mobile account through either Facebook or Google Play Games. So, to make sure everything is deleted related to your account, only removing the PUBG Mobile app from your phone will not serve the purpose.
Even after the deletion of the app, your data will be intact, and next time when you install the app on to your phone, your game resumes from where you have stopped. So, to completely delete the app, it is necessary to de-link your account from the game.
For Players Who Log In Via Google Play Games
Go to Settings, click on Google, and then in it tap on Account services.

 Under account services, click on Connected apps.

In connected apps, search for PUBG Mobile. Click on it.

Now, tap on Disconnect and then done!

For Players Who Log In Via Facebook
Log in to your Facebook account.

Go to Settings and then click on Apps and Websites on the left pane.

Now click on the Remove button beside the app.

Note that once to unlink your account or deactivate your account, your app data would never come back again.
If you want to play PUBG Mobile in the future, you have to install it and begin again from scratch.