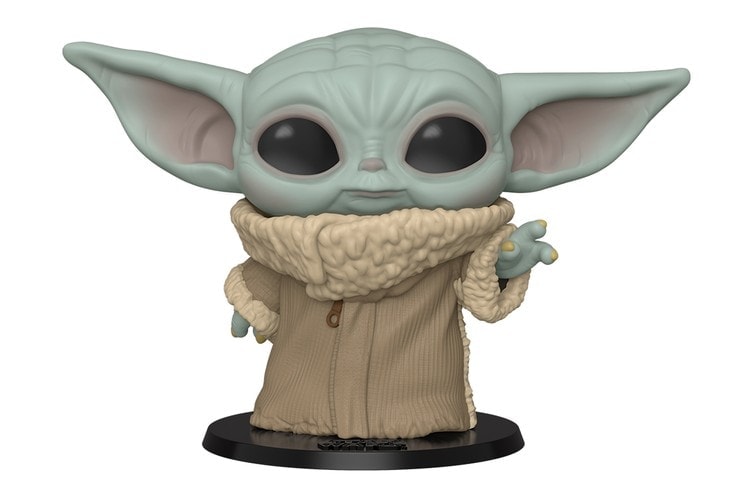 Disney and Hasbro have revealed a highly-anticipated Baby Yoda animatronic toy that is now available for pre-order.
On Thursday, Good Morning America viewers get to see the first look at the special edition toy. And this weekend, the other Mandalorian merchandise will be on display at the New York Toy Fair.
In the video clip, people can see that the animatronic toy is based on The Child, and its official name is Baby Yoda. This toy can move, make noises, and coo similarly like the character in the Disney+ hit series.
The shop of Disney said that by touching the top of The Child Animatronic Edition's head, it activates more than 25 sound and motion combinations. It also includes happy and excited sounds, giggles, babbles, and more. The toy's head moves up and down, and ears move back and forth, and also eyes open and close.
The toy is based on the adorable Mandalorian character is around four years in age and above. It pretends to tackle the power of the Force as The Child toy closes its eyes, raises its arm, and exhale as if he applies a great amount of energy.
The Baby Yoda animatronic toy comes with a removable Mandalorian pendant necklace and a soft robe.
How to pre-order Hasbro's Baby Yoda animatronic toy?
The Baby Yoda animatronic toy from Hasbro is now available for pre-order through all major toy retailers, including Shop Disney. At Shop Disney, the price of the toy is $59.99.
The Shop Disney website said that they expect that the toy will be available by 21st December 2020.
The animatronic toy is also available through Target at $59.99 and in Walmart at $59.97.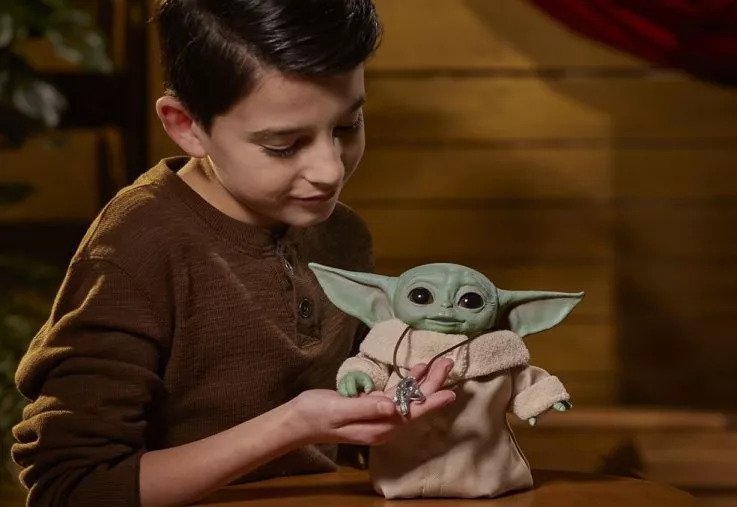 More about Baby Yoda toys to pre-order
The Hasbro animatronic toy, the Star Wars fans can pre-order cute Baby Yoda plush toys from Disney and Hasbro.
Shop Disney has an 11-inch toy available, which a fan can pre-order at $24.99. They described the toy as a soft, cuddly plush toy featuring a faux suede coat and fuzzy trim. It is available for shipping from 1st June.
A Hasbro talking plush toy is on offer also, i.e., it will be available at $24.99 in Walmart and Target.
Walmart said that the kids could squeeze The Child Talking Plush Toy's soft body to listen to the adorable vocal sounds. It also has an accessories, i.e., a bone broth bowl and Sorgan frog, which is inspired by The Child character from The Mandalorian.
The talking plush is also on sale on 18th May earlier than the other toys.
Funko bobblehead figure is also finally on offer retailing at $12.99. The cute vinyl figure is expected to come by 5th June if fans will pre-order through Shop Disney.
The Mandalorian's second season may come on Disney+ in later this year.