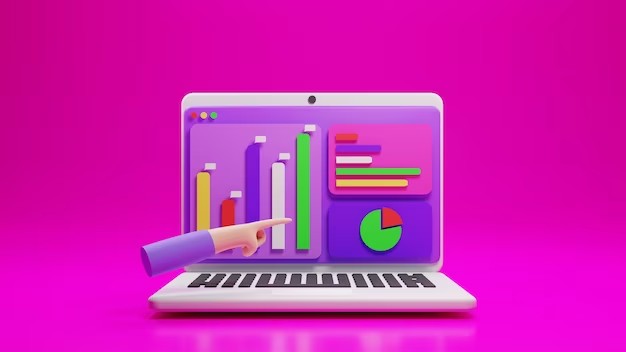 In today's digital landscape, attracting high-quality traffic to your website is essential for success. While organic traffic is the ultimate goal, there are situations where buying website traffic can be a strategic move. However, it's crucial to approach this tactic with caution to ensure safety and effectiveness. In this blog post, we will explore the key steps to safely buying website traffic, enabling you to increase visibility, generate leads, and maximize conversions.
Before delving into buying website traffic, let's first understand the concept. Website traffic refers to the number of visitors or users who access your website. It is a crucial metric that indicates the popularity and reach of your online presence.
Identifying Your Target Audience
Defining your target audience is paramount to the success of any traffic acquisition strategy. Conduct market research to determine the demographics, interests, and online behavior of your ideal customers.
Identify relevant keywords and phrases that resonate with your target audience to refine your traffic acquisition efforts.
Exploring Safe Traffic Sources
There are many safe traffic sources we have explored. Now let's learn about how to increase direct traffic:
1. Buy Direct Website Traffic
Consider working with reputable traffic providers who offer direct website traffic services. This involves purchasing traffic from websites that align with your target audience and niche.
Ensure the traffic provider has a transparent process for sourcing traffic from real users who are genuinely interested in your industry or products.
Look for providers who offer various targeting options, such as location, interests, and demographics, to ensure you reach the right audience.
Monitor the quality of the purchased traffic through analytics and assess its impact on engagement, conversions, and overall website performance.
2. Social Media Advertising
Facebook Ads: With precise targeting options, Facebook Ads allow you to reach a vast audience based on demographics, interests, and behavior.
Instagram Ads: Leverage visually appealing ads to captivate your audience and drive traffic to your website.
LinkedIn Ads: Ideal for B2B businesses, LinkedIn Ads provide access to a professional network, targeting users based on industry, job title, and company size.
3. Pay-Per-Click (PPC) Advertising
Google Ads: Utilize Google's expansive ad network to display your website prominently on search engine result pages, attracting relevant traffic.
Bing Ads: Target Bing's user base and expand your reach to capture additional traffic.
4. Native Advertising
Taboola: A popular native advertising platform that promotes your content on high-traffic websites, driving quality traffic back to your site.
Outbrain: Similar to Taboola, Outbrain places your content on various publishers' websites, boosting visibility and attracting potential customers.
5. Influencer Marketing
Collaborate with influencers who have a strong following in your niche. Their endorsements and recommendations can drive substantial traffic to your website.
Ensuring Safety and Quality
Research Traffic Providers:

Thoroughly vet and research traffic providers to ensure their legitimacy and credibility.
Read reviews, testimonials, and check for references to verify their track record.

Avoid Black Hat Tactics:

Stay away from providers promising unrealistic traffic volumes or using unethical methods like bots or click farms.
Such practices can harm your website's reputation, result in penalties, and ultimately damage your online presence.

Monitor Traffic Quality:

Analyze traffic patterns, bounce rates, and conversion rates to gauge the quality of traffic purchased.
Adjust your strategy if you notice discrepancies or low engagement levels.
Tracking and Optimization
Set Up Website Analytics:

Implement tools like Google Analytics to track and measure your website's traffic, sources, and user behavior.
This data helps you identify the most effective traffic sources and optimize your campaigns accordingly.

Conversion Tracking:

Install conversion tracking codes to monitor the effectiveness of your traffic acquisition efforts.
Identify which traffic sources generate the most conversions and allocate your budget accordingly.
Conclusion
Buying website traffic can be a viable strategy to supplement your organic efforts and expand your online presence. However, it is essential to approach this tactic with caution. By identifying your target audience, leveraging safe traffic sources, and monitoring traffic quality, you can safely and effectively boost your website's visibility, attract potential customers, and achieve your online goals.