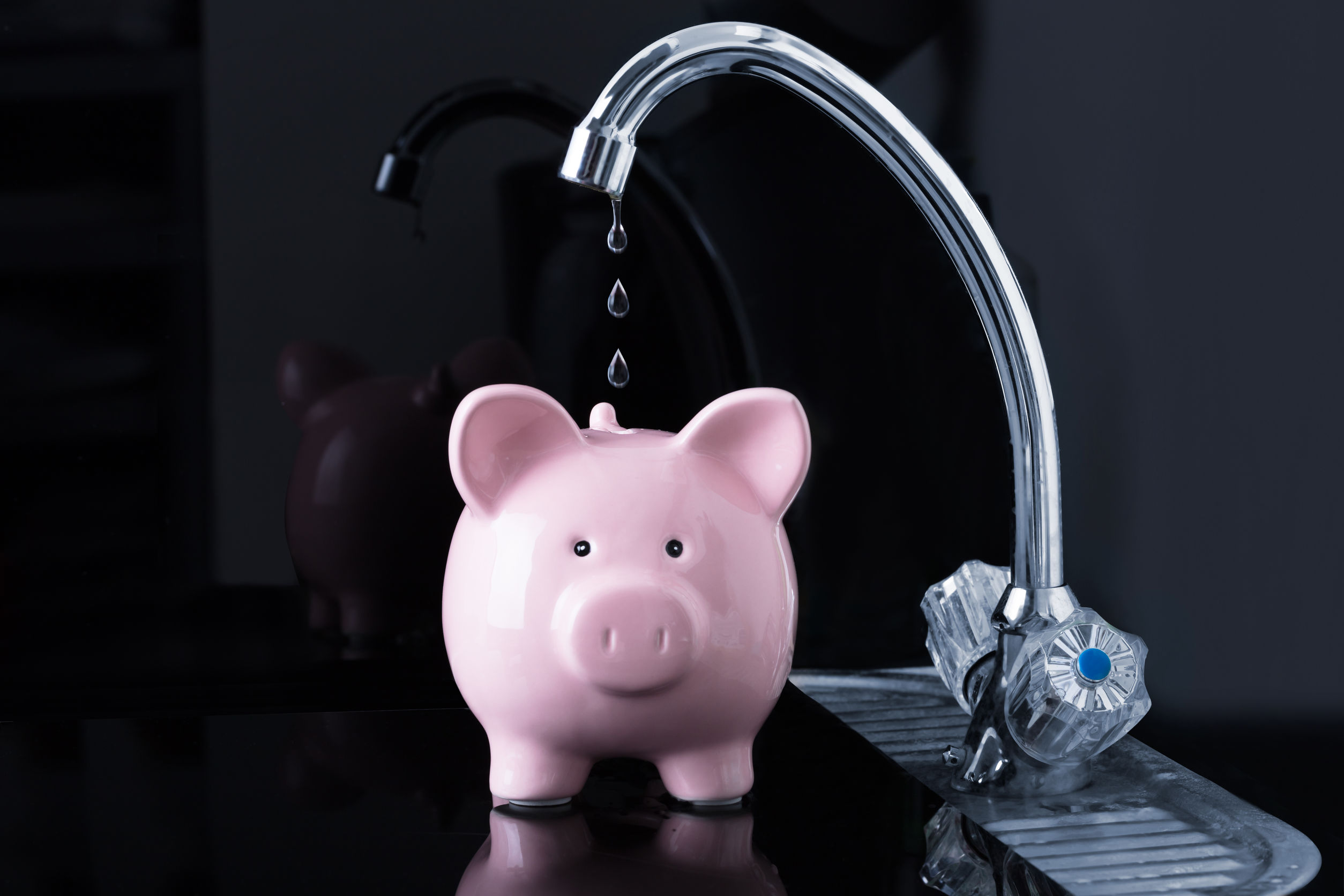 For most households in the United Kingdom, water bills are a necessary expense. Whether it's for drinking, cooking or cleaning, water is an essential resource that we rely on every day. However, with rising utility costs and increasing demands on our budgets, finding ways to save on our water bills and getting the best water rates for business has become more important than ever. If you're looking for practical ways to cut down on your water bill, you're in the right place. 
In this post, we'll be sharing some useful tips and tricks to help you reduce your water usage and lower your monthly bills. From simple habits like turning off the faucet while brushing your teeth to upgrading to water-efficient appliances, there are plenty of ways to conserve water and keep your utility costs under control. By implementing these strategies, you'll not only save money but also contribute to a more sustainable future.
1. Review your water bill for accuracy
Reviewing your water bill every month is a crucial step in saving money on your UK water bill. It is important to ensure that your bill accurately reflects your water usage, and that you are not being charged for any unnecessary fees or services. Take the time to carefully review your bill and check for any discrepancies, such as incorrect meter readings or charges for services you did not request. This will allow you to catch any errors early on and avoid overpaying for your water services. If you do notice any inaccuracies, reach out to your water provider immediately to have them corrected.
2. Monitor your water usage
By keeping track of the water you use on a daily basis, you can identify where you are wasting water and take steps to reduce your consumption. To get started, record your water meter reading at the beginning and end of each day for a week. This will give you a baseline of your daily water usage. From there, you can use water-saving techniques such as fixing leaky taps, taking shorter showers, or installing water-efficient appliances to decrease your water usage over time. With regular monitoring and adjustments, you can significantly reduce your water bill and contribute to the conservation of this precious natural resource.
3. Check for any leaking taps, pipes or toilets
Even a small leak can add up over time and waste a significant amount of water. To check for leaks, start by turning off all your taps and water-using appliances and take a meter reading. Wait an hour and take another meter reading. If the reading has increased, it's likely there is a leak. Check all visible pipes and fittings for signs of water, such as damp patches or water stains. You can also put food coloring in the toilet tank, and if it seeps into the bowl without flushing, there's a leak.
4. Invest in water-efficient appliances
Old appliances can waste a significant amount of water, particularly if they are faulty or not used properly. Upgrading to newer models that are designed to use less water can result in substantial savings over time. Additionally, water-efficient appliances also have the added benefit of being environmentally friendly, which is an important consideration for many homeowners today. Examples of water-efficient appliances include low-flow showerheads, faucet aerators, and toilets with a dual flush system. Investing in these appliances can help you reduce your household's water consumption and costs, ultimately contributing to a more sustainable and budget-friendly lifestyle.
5. Utilize a water meter
Water meters measure the exact amount of water you use, allowing you to only pay for what you consume. This means that if you use less water, you will have a lower bill. In order to switch to a water meter, you will need to contact your water supplier and they will arrange for one to be installed. It is important to note that those living in larger households with high water usage may not benefit from a water meter, as they may end up paying more than they currently do on a fixed rate.
6. Take advantage of free water-saving advice
Many water companies offer free water-saving advice to their customers. This can help you identify areas where you can reduce your water usage and, in turn, your water bill. The advice may include tips on how to fix leaks, reduce water usage in your garden, or install water-efficient devices such as showerheads and taps. You may also receive free water-saving gadgets such as shower timers, tap aerators, and leak detection tablets.
7. Consider a water-saving showerhead
One simple and effective way to reduce your water consumption is by installing a water-saving showerhead. These showerheads are designed to minimize the amount of water that is used when taking a shower without compromising on the quality of the experience. In fact, many water-saving showerheads have features such as adjustable flow rates and pressure settings, which allow you to customize your shower experience while still saving water.
8. Install a water butt
Installing a water butt is a simple yet effective way to save money on your UK water bill. A water butt collects rainwater from your roof and stores it for future use, such as watering your garden or washing your car. This reduces your reliance on using mains water from your household supply, which ultimately leads to a lower monthly water bill. In addition to providing cost savings, it also helps to conserve water and promote sustainable living. Water butts are widely available online and in garden centres in various sizes and styles to suit your needs and budget.
9. Have an efficient irrigation system
An irrigation system can ensure that your plants and lawns receive the right amount of water, only when needed. This can prevent over-watering, water waste and ultimately help you save on your water bill. You can choose from a range of efficient irrigation systems that operate automatically and are adjustable to suit your specific needs. Drip irrigation systems are one such option that delivers water directly to the plant roots, minimizing water loss due to evaporation and overspray. Moreover, using mulch around your garden or plants can help retain moisture in the soil, reducing the frequency of watering.
10. Consider conservation methods such as rainwater harvesting
One of the methods to save money on your UK water bill is to consider conservation methods such as rainwater harvesting. This method involves capturing and storing rainwater that falls on your roof, which can then be used for tasks such as gardening, washing your car, and flushing your toilet. Installing a rainwater harvesting system may require an initial investment, but the long-term savings in water bills and decreased risk of water shortages during droughts make it a financially prudent choice.
Conclusion
To sum up, there are various ways to save money on your water bill in the UK, and it's important to explore your options. From simple changes in behavior like turning off the tap while brushing your teeth to more significant investments like water-efficient appliances, there are numerous strategies you can adopt to help reduce your water usage and ultimately lower your bill. By being mindful of your water usage, you can save money while also contributing to reducing water waste and improving the environment.