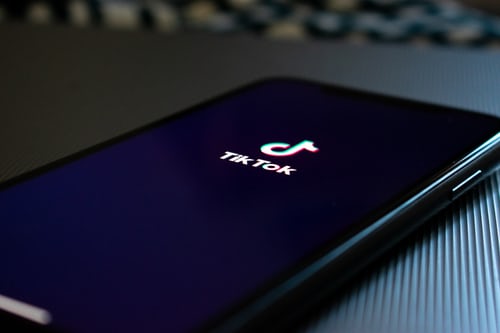 Do you want to post better videos on TikTok? If yes, getting clear insights about your performance is more important than ever. Now, the question is how to know about your metrics on TikTok. So it is with the use of TikTok analytics.
TikTok offers more opportunities for businesses to build their presence with hilarious and engaging videos. Understanding the marketing potential of TikTok, many businesses started to curate their strategy to stay at the top of the competitive edge. It is now the powerhouse for everything from getting inspirational ideas to marketing. So, to stay competitive, gain insights about your performance using TikTok analytics. You can take some guesswork out of tactics and use Trollishly to grow your brand explosively. Further, to step up your marketing efforts, let's learn how to use TikTok analytics and take the decision towards success path,
Why is TikTok Analytics Important for Businesses?
Every social media user will search for a way to get greater insights about their video performance. So, of course, it is the same for TikTok users. The reason is that you can only know how to upgrade the strategy for higher visibility by understanding the metrics.
The first step to accessing the insights is to switch over to a Pro account. There are two sorts of Pro accounts, creator accounts, and business accounts. Being a business, consider creating a business account at the moment and get ready to access TikTok analytics. Using this feature, you can make a clear course of action and take your business in the right direction. Here are a few reasons why to use TikTok Analytics.
Better know your audience and their behavior
Set a clear marketing goal.
Track your content performance.
Know what content works, the best timing to post, how to interact with customers, workflow, and more.
Get new content ideas.
Find and connect with the right influencers
Track your competitors
With TikTok analytics, you will get a clear picture of your performance on the platform. And so you can curate the strategy to build meaningful connections with customers.
What Can You Learn from Using TikTok Analytics?
If you are working towards growing your TikTok account faster, taking advantage of TikTok analytics is essential. Well, using this feature, you can learn the types of videos that are highly interactive with your audience, accumulated number of views, and profile overview. You can also learn the new trends, profile growth, activity time of users, and audience demographics. If you get over these insights, you can curate the plan and buy tiktok followers for optimum performance. It means getting the metrics helps to upgrade the strategy to uplift the business presence on the platform.
How to Check With TikTok Analytics?
To check your performance, tap on the TikTok analytics dashboard. But do you know how to begin? Here are the steps discussed to help you:
Click the TikTok application
Tap 'me' at the base of the screen.
Click the three horizontal lines at the screen's top right.
Choose 'Creator tools' and then 'TikTok analytics.'
If you want to check analytics for a specific video, then follow the steps below:
Click the TikTok application.
Tap 'me' at the base of your screen.
Select the specific video that you want to check analytics.
Choose 'more data' at the downside of your TikTok screen.
Tips to Get Started With TikTok Analytics Journey
Many metrics help to get a clear picture of your TikTok performance. Key metrics include overview, content, followers, and live.
Overview
If you click on the TikTok analytics, the first element you will expose is the account overview. Once you click on the overview tab, it will show the performance of your account over the last 7 days. There is also an option to adjust the date, which you can do at the top of your screen. Using the account overview, you can know your total views, the number of followers you got or lost, total followers, and the number of persons who have checked your profile on a specific date. If you check this, you can know that your account has been improved or you have to do some work to change your strategy. The overview metrics that you will explore are:
Video views
Profile views
Comments
Likes
Shares
Content
The TikTok content tab focuses on the videos that you have already posted. Again, you will explore the default date setting of 7 days. At the top of the TikTok screen, you can adjust the range. By exploring the content tab, you can know the number of videos you have posted, the trends, and the performance of each video in terms of engagement.
You will get detailed information if you tap on the specific video. They are:
Number of video views
Average and total watching times of your videos
Traffic source of your videos
Using TikTok content analytics, you can get a clear picture of individual post performance. It will better help you know the content type your audience likes the most so you can plan your content calendar effectively.
The key metrics that you can learn are:
Total video views
Total likes
Total communist
Total time watched
Total shares
Average watch time
Watched full video
Traffic source of video
Reached audience
Demographics
Followers
Once you click on the follower's tab, you will get to know who your followers are and how to engage them in a better way. The data that you will explore are total follower count. You can also see the number of users who follow and unfollow you within a specific date. In addition, you would learn about trends your followers are highly interested in. So to get connected with the prospect, plan to create content and leverage Trollishly to boost your strategic efforts. As a result, you can effortlessly grow your followers.
The metrics you learn are:
Follower growth rate
Location
Gender
The active time of your followers
Videos that your followers are more likely to watch
Sounds your followers listened more to
TikTok Live
Getting live analytics will help you to know how your live streaming has reached your audience, and with clear metrics, you can upgrade the strategy. Therefore, you can better go live next time and engage as many viewers as possible. The data you can available are:
Total views
Total time
New followers
Unique viewers
Number of diamonds received (Virtual gifts)
Wrapping It Up
Brands or businesses planning to drive successful results for their marketing campaign readily explore the TikTok analytics feature. Once getting clear insights, you can frame the strategy and better chance the strategy to ensure your marketing success.