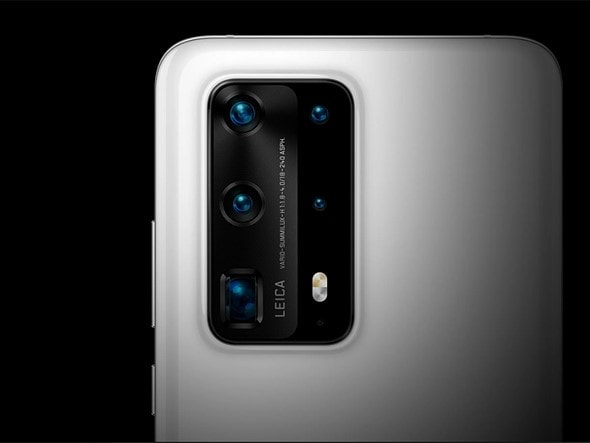 Huawei has once again apologized for using an image captured with a DSLR camera while promoting its mobile phone cameras. This issue was discovered on the Chinese social media website Weibo by a user, where Huawei published a video that contained multiple images to promote a photography contest. According to the South China Morning Post, some of the images were traced back to a 500px user.
Jamie-hua, a photographer who won 2nd place at the 2018 iPhone photography Awards, had recognized some of the pictures and traced them as 500px from a photographer Su Tie. Jamie-hua claimed that Su Tie's 500px account indicates the images were captured with a Nikon D850 and definitely not a Huawei smartphone.
In a post on Weibo, the company said that a 'negligent editor' had 'incorrectly added that image taken by the DSLR like the one-shot using a Huawei smartphone.' The company thanked Jamie-hua for finding the issue and apologized to the community. Later an updated version of the video without the DSLR images has been posted on Weibo.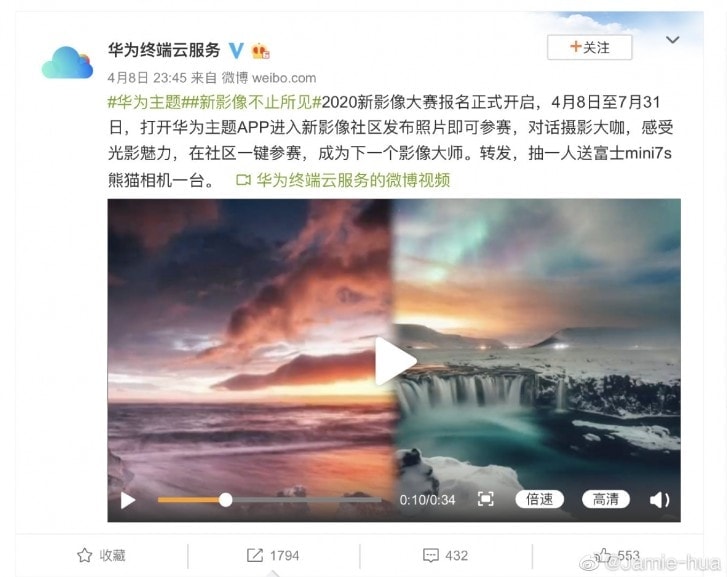 It is not the first time Huawei has been caught using DSLR content as images captured with the company's smartphones. Previously, Huawei used stock images of a volcano captured with a DSLR to promote the zoom fiasco of its P30 Pro smartphone in 2019. Earlier, in 2018, the company was caught using an image to promote its Nova 3 smartphone but was originally shot using a DSLR.
Not just Huawei, other Smartphone Makers are also Accused Earlier. 
Sadly, this practice of promoting using false content is not limited to Huawei, but Samsung has also been caught using DSLR images claiming the pictures were taken using their mobile phones. In 2018, Samsung Malaysia was caught for using an image shot with a DSLR on its website for promoting Galaxy A8 Star handset, failing to mention on the page that the image was not shot using its smartphone camera. Earlier, Samsung Brazil was also caught using selfies shot with a DSLR to promote the Samsung Galaxy A8 model.
At this point, it is not clear whether Huawei took permission from Su Tie to use the images in the smartphone's promotional video. Though mobile camera technology has improved at large in recent years, both in the case of software and hardware, it is still for sure that these are still no match for expensive professional camera systems.