Recently, Huawei mobiles' Huawei Mate 30 Pro mobile phone began to push the EMUI 10.0.0.195 system update with a download size of 590MB. This update brought to the camera a virtual camera key to support flexible drag on the left and right sides and Bluetooth connection stability. This further improves the screen operation experience.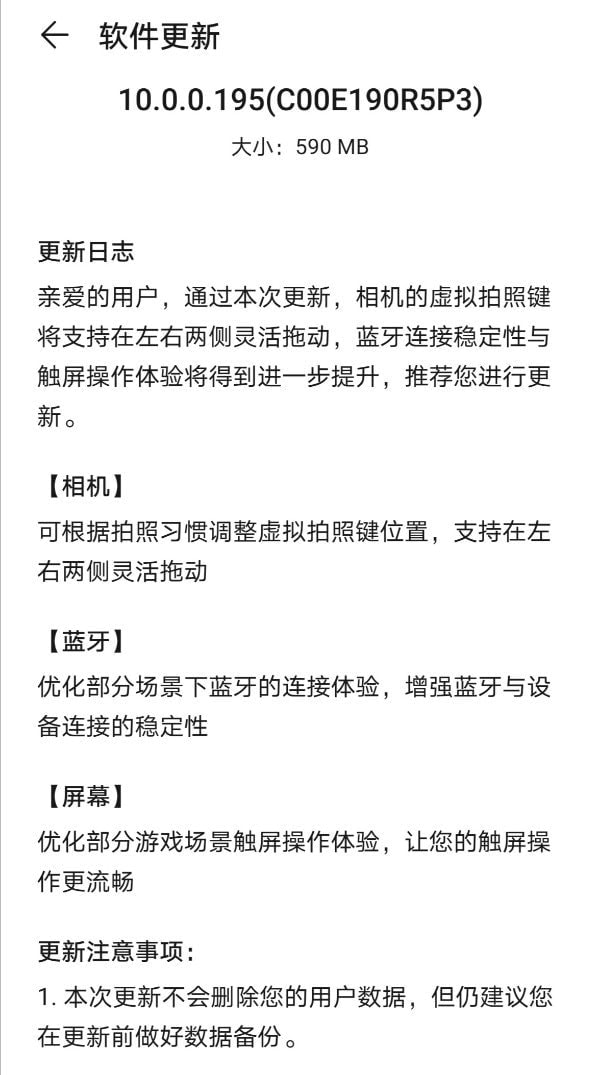 The updates are as follows:
camera
You can adjust the position of the virtual camera key as per the shooting habits. It also supports flexible dragging on both the left and right sides.
Bluetooth
Optimize the Bluetooth connection experience in some scenarios and enhance the connection stability between Bluetooth and the device.
screen
Optimize the touch screen operation experience of some game scenes to make your touch screen operation smoother.
Huawei Mate30 has a 6.62-inch OLED full screen whereas Huawei Mate 30 Pro has a 6.53-inch OLED ring screen. A Kirin 990 processor powers the Mate 30 Pro. Huawei Mate30 has a built-in 4200mAh large battery, and Huawei Mate30 Pro even increases the battery capacity to 4500mAh. The device is equipped with a 40W wired super Fast charge and 27W wireless super fast charge.
In terms of cameras, Huawei Mate 30 has ultra-sensitive Leica three cameras on the rear. These are a 16-megapixel ultra-wide-angle camera, a 40-megapixel wide-angle super-sensing primary camera, and an 8-megapixel telephoto camera. In contrast, Mate 30 Pro has ultra-sensitive Leica film four-camera – equipped with a dual 40-megapixel primary camera module (ultra-sensitive camera + movie camera), an 8-megapixel telephoto camera, and 3D deep-sensing camera.