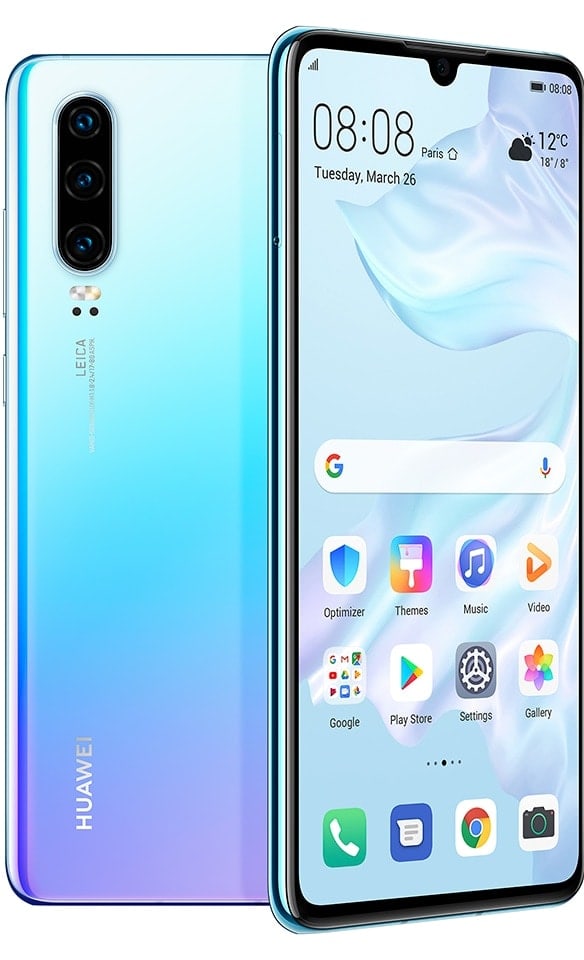 Huawei is the most prolific non-Google vendor as per the number of devices it has upgraded to EMUI 10 update based on Android 10. Out of the first devices to receive the stable EMUI 10 update in November are Huawei Mate 20, Huawei P30, and its Pro model. This is obvious as these devices are among the most recent flagship smartphones from Huawei.
EMUI 10 update for Huawei P30 and P30 Pro
The OS started rolling out first in Europe and entered the Indian market with Mate 20 Pro. But since then, the update halted in the Indian market. A couple of months ago, the Huawei P30 Pro got the EMUI 10 update in the UK. O2 came up with this update, and also some SIM-free models got this update in the UK.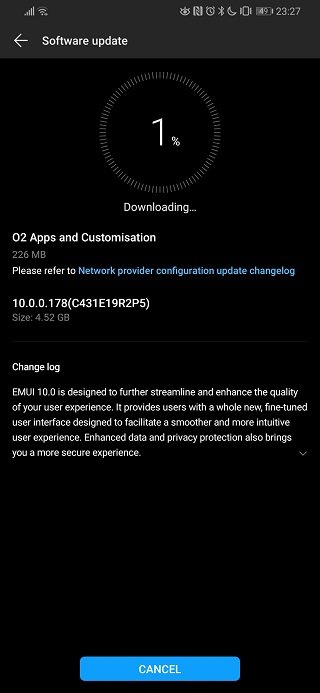 But according to Huawei Mobile UK, the stable EMUI 10 update will roll-out to the Huawei P30 Pro and Huawei Mate 20 Pro.
One wonders what some of the P30 Pro users in the country are receiving now. But to be clear, maybe the staggering nature of the OTA update is what makes the company mention February as the availability of EMUI 10 upgrade. It may be the date by which everyone should have received the latest update.
In the UK, the two devices should receive their update according to the post. TELUS in Canada has the roll-out scheduled for January 15. You should see the OTA update notice anytime now if it has not yet arrived.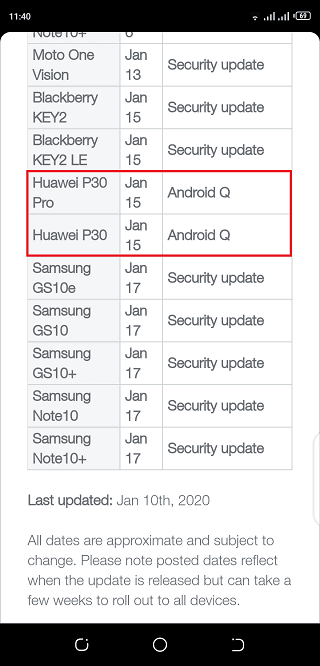 No Android 10/EMUI 10 update for Honor 7X, Honor 9N
Honor India says, Honor 7X and Honor 9N will not get EMUI 10 update as the devices' hardware is not compatible with Android 10.
When asked whether Honor 7X and Honor 9N will get EMUI 10 update by a user, the response given is:
"We regret to inform you that EMUI 10/Android 10 will not be available for your Honor device due to hardware limitations. The update requires higher hardware specs for optimal performance. We appreciate your understanding and patience."
Android Nougat was preinstalled in Honor 7X, and it would be beyond its limits to get the EMUI 10 update. Honor 9N came with Android Oreo, got upgraded to Android Pie, and we have that anxiety to know about its upgradable capacity.