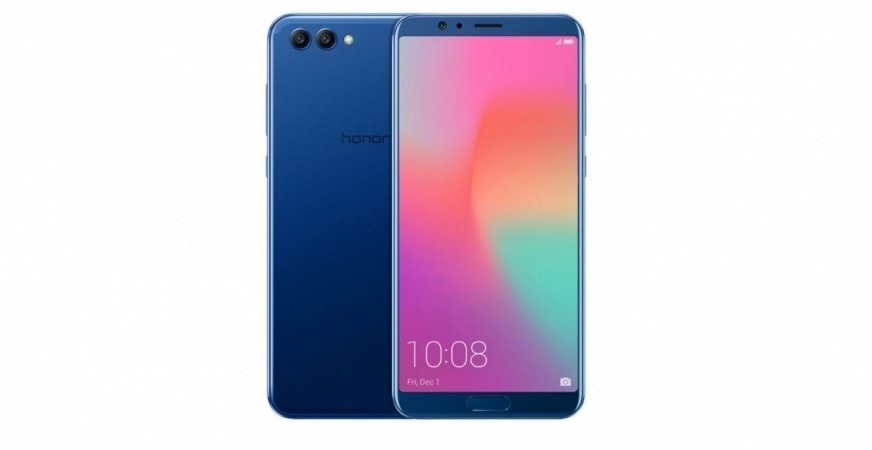 Today, a pair of Huawei devices, Honor 10 and Honor View 10, also known as Honor V10, received their stable EMUI 10 update. As of now, the rollout is for Chinese mobiles only, but expecting the other regions also soon join the party.
Since the turn of the new year, Huawei is rolling out the EMUI 10 update for a bunch of its devices that include, Huawei P30 Lite, Honor 20i, P Smart 2019, Huawei Mate 20 X, Honor 8X, Nova 5T, and many more.
As a matter of fact, the company has already revealed that it is going to roll out the EMUI 10 update for both Honor v10 and Honor 10 smartphones by the end of January 2020. And now, it is releasing the update on time as there is only one week left for the next month to arrive.
The Android 10 update for Honor 10 is arriving as EMUI 10.0.0.156(C00E156R1P4), and the size of it is 4.84GB.
Similarly, its counterpart, the Honor View 10 EMUI 10 update is arriving with a version number 10.0.0.156. The latest update comes up with a tonne of performance optimizations, the latest January 2020 security patch, and bug fixes.
The complete changelog of the EMUI 10 update include:
Interface: Quality and detail

Magazine page layout: The new AI automatic aesthetic typographic magazine lock screen, and the system interface layout integrated with magazine-sized design elements. It brings you a real meaning magazine relishing reading.

The interface of the Morandi interface has an unobtrusive, advanced gray tone that makes the interface display a more delicate, gentle, and textured look.

Restore the natural motion effects. Resembles natural movement by pressing APP,  page transitions, cards, and other scenes. Rich experience with consistent eyes.

Member Center desktop icons added to the Member Center. It is now more convenient to enter the Member Center. And it gives you  temperature-based member service

Performance: Smooth and stable experience

Further link Turbo accelerates with the intelligent network to provide you with massive bandwidth, Low-latency seamless Internet experience

GPU Turbo improves the running fluency and stability of the system through in-depth optimization.

Mobile phone clones quickly identified and connected, and mobile phone clone speeds furthermore improved.

Better usage of gesture navigation. Recently added fast switching. Task functions can be instantly switched using a swipe or arc swipe gesture from the bottom edge of the screen.

Security: Data is more secure.

Self-developed formal microkernels, informal microkernels of Huawei has passed the highest level of commercial OS kernel security certification

Distributed technology improves transmission, device connection, and storage security when associates with other Huawei terminal devices

Privacy protection: Application of sandbox management capabilities, more graded application access management, and user data. More security to privacy.

Smart Assistant: The more you use it, the more you understand it.

Smart Voice can continually talk to the smarter YOYO, helps you in completing tasks more efficiently.

Visual intelligence, knowledge-screen scanning: On pressing with the two fingers on the product images, the screen will automatically open Jingdong page comparison shopping.

Scroll to read lengthy foreign language translation, two-finger scrolling can translate. On touching the screen, it open full-screen translation

Media Entertainment: For more fun

PTZ control directly connects Bluetooth phone to use the camera application execution Huawei videos, photographs, and other movements (currently only supports Dajiang OSMO Mobile3 PTZ)
If the OTA is taking time, you can always download through the HiCare app.