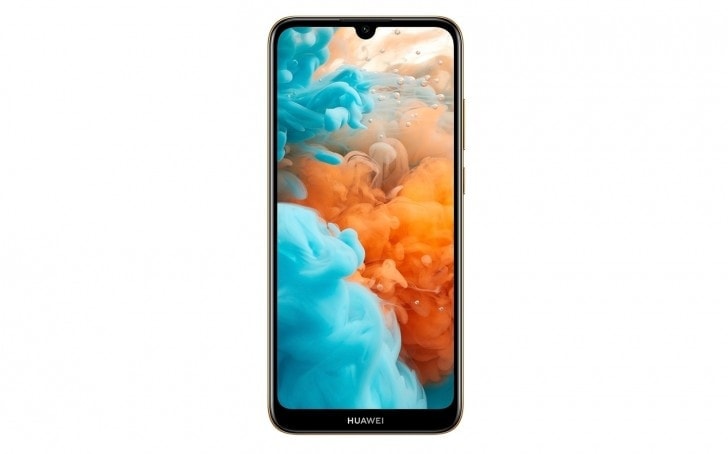 Huawei doesn't deliver the latest updates to its devices on time. Some devices are capable of having the latest version of updates. In the list, a new addition is speculated to be the Huawei Y6 Pro 2019.
EMUI 10 is the company's custom UI, which is based on Android 10. Now, the users are also asking when the Android 10 (EMUI 10) update will roll out over for their devices.
As per the Huawei Chat support, in the Phillippines, the EMUI 10 update will not come for the Huawei Y6 Pro 2019.
The users of the device went on Twitter to share this information. When they ask about the update, they get this reply:
We are sorry to inform you that the Huawei Y6 Pro released in the Philippines will not get the EMUI 10 or higher update due to the phone 1s unable to sustain the EMUI 10 system. We recommend looking for another device released under EMUI 10.

(Source)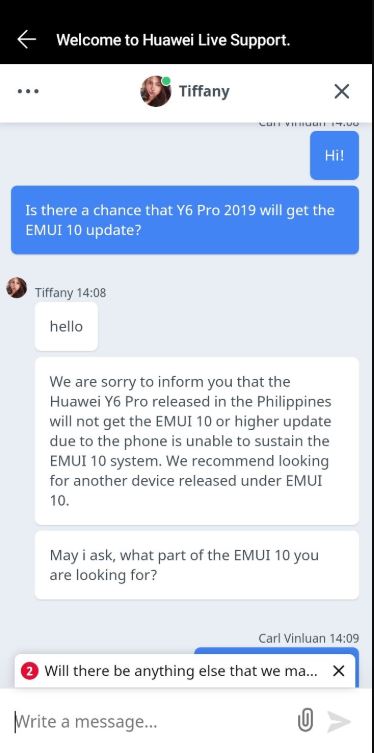 The device came in February 2019 and came with Helio A22 processor, 3 GB of RAM, a 3,020 mAh battery, and Android 9 Pie out of the box.
The regular device gets at least two Android OS as a major update. As per the Huawei chat support, it looks like the Huawei Y6 Pro 2019 will not even get the one Android firmware update.
As the reports are mainly from the Philippines, so, the users of the Y6 Pro 2019 in other regions still have hope for the Android 10 update. Also, this information came from chat support, so it doesn't mean that it always gives the correct information.
Nothing is till something official comes from Huawei about the EMUI 10 update for Huawei Y6 Pro 2019.