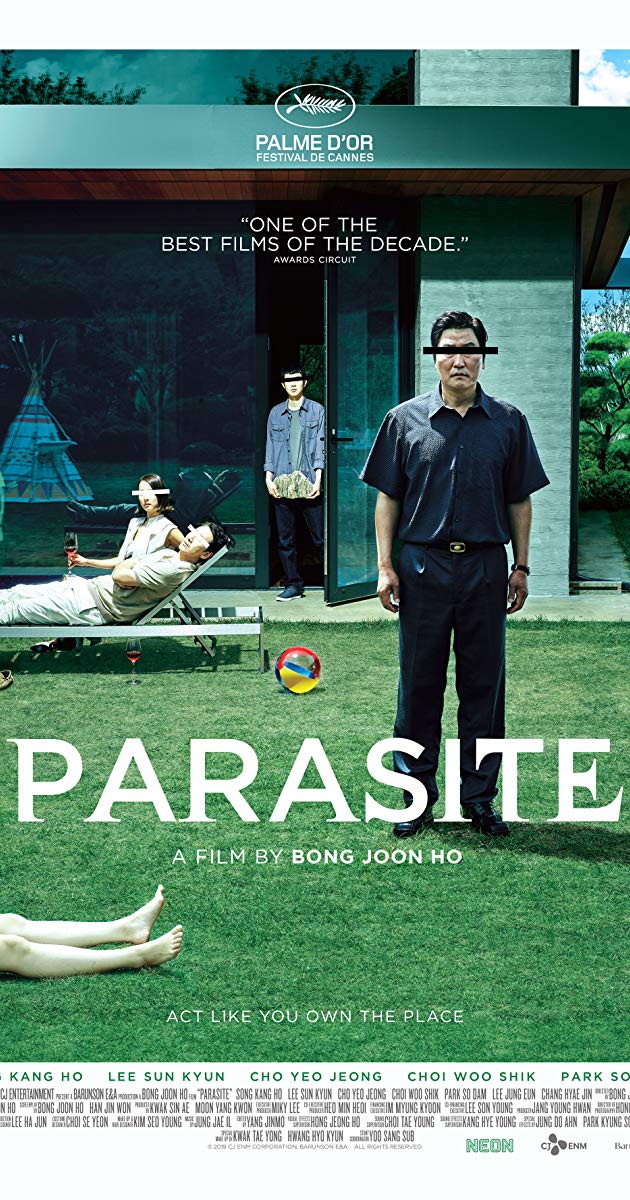 Parasite grabbed 4 Academy awards at the 92nd Oscars held on February 9, 2020, at the Dolby Theatre at Hollywood and Highland Center in Hollywood. Parasite, a movie directed by Bong Joon-ho, is the first South Korean film to grab an Academy Award. The film was nominated for the Academy Awards in six categories and managed to win four out of the six. It won in four categories that are Best Picture, Best Foreign Language Film, Best Director, and Best Original Screenplay, leaving out Best Production Design and Best Film Editing to other films.
Plot and Streaming Details of Parasite
The Parasite is a simple story based on the lives of a low-income family who are desperate to infiltrate into a rich family posing as highly qualified individuals. A low-income family, the Kims, con their way into becoming the servants of a rich family, the Parks. But their easy life gets complicated when their deception is threatened with exposure.
Now this movie is still running in some theaters exclusively with a limited number of shows and showtimes in India. Recently Hulu, the video streaming platform, has announced to stream Parasite on its platform exclusively from April 8, 2020.
Until now, Hulu is only available in the US and is not available in any other country. We don't have information about Parasite's release on digital platforms other than Hulu in other countries. Hulu has signed to stream Parasite on its platform in 2017 with Neon, the film's North American distributor, according to The Verge.
If you haven't seen Parasite yet, then you have to wait till April 8 to watch on Hulu's platform. It is advisable not to know the whole story of the film as you would miss the original feel and thrill the film has got for you.
The film in the 92nd Academy Awards brought Bong Joon-ho Oscar for Best Director. Best Original Screenplay award for Bong Joon-ho and Han Jin-won. The film's team also got another Oscar for the Best Foreign Language Film category.
You can check the complete list of nominees and winners of 92nd Academy Awards from the link below.
https://oscar.go.com/news/winners/oscar-winners-2020-see-the-full-list