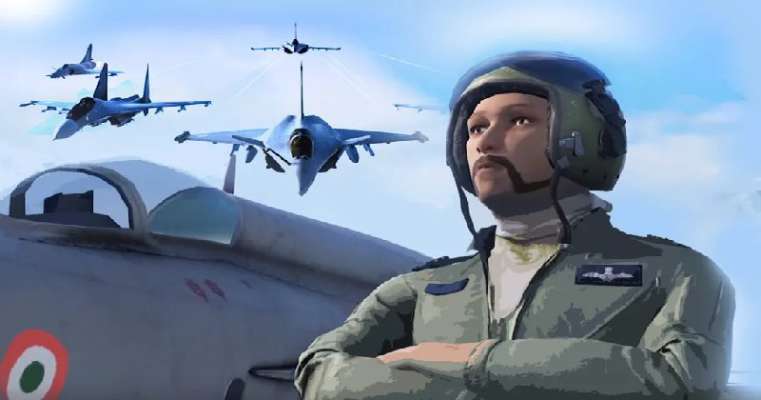 Abhinandhan is the iconic Air Force hero for the young generation of India. To stir the patriotism and awareness of the Indian Airforce, the Chief of Air staff has come up with the combat-based mobile game.  The game Indian Air Force: A cut above's launch was on Wednesday. It can be downloaded through the Google Play Store and App Store. The game has created a great buzz over the gamers and featuring lookalike Abhinandan adds a much more credential to the game.
However, only the single-player mode has been released so far and we can expect the multiplayer mode at the end of October this month.  The IAF has been launched very shortly after the release of a teaser on July 20. The teaser kindled the curiosity among the gamers by giving the insights of the single-player game that focuses on several aerial combat styles. The variety of on-landed structures are quite exciting for gamers.
The main aim of the Air Force is to kindle patriotism and encourage the younger generation to be a part of the proud Indian Air Force. The storyline of the teaser itself says "I am an air warrior, proud, dependable and fearless" and that greatly sets the mood of the game.
Featuring a sporting character is the highlight of the game. You can find an exact lookalike character with a gunslinger moustache that's strikingly similar to our Wing commander Abhinandan Varthaman who was taken into the custody of Pakistan Army. He is the only commander in the world who has shot down an F-16 combat aircraft from his Mi G- 21 Bison aircraft during the aerial conflict that took place in Pakistan.
The game gives an enriching user experience for the gamers featuring 10 missions where the gamers can start with the tutorial mission and start earning credits with his or her wings.