Instagram said that from now, it would require to take the date of births from all new users starting from Wednesday. Till now, Instagram has no such age checks, and there are many children under the age of 13 who signed up with Instagram.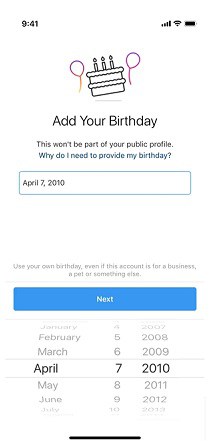 However, the app is not going to ask its existing users their age. Instagram is neglecting the underage children who are already among its 1 billion users.
TechCrunch wrote about this issue recently and asked Instagram to implement on age check. Instagram's head of product Vishal Shah told Reuters that advertising is not a primary reason for the birthdate check.
It is not a surprise if this facilitates marketing that was not always attainable before, like the alcohol ads for people aged above the legal age of drinking. It could be a problem for the kids who misrepresent their age and begin to see ads for alcohol, but Instagram will be then blaming the members for fibbing themselves.
Besides, Instagram is also going to introduce in the coming weeks' an option for the users to block the messages from people whom they do not follow. Both popular users and businesses called "creators" can restrain minors from seeing their posts more easily.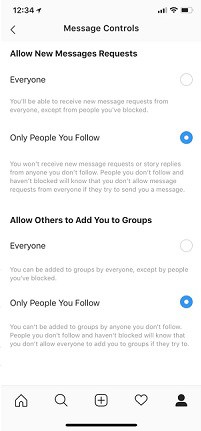 The scrutiny of Instagram has increased as it has overtaken the popularity of Facebook application among young adults and teens. Now, Instagram has become a leading contributor to the revenue growth of Facebook.
In October, Jane Manchun Wong, a reverse engineering expert, has spotted a new test in the back-end of the app on business accounts that includes a "Minimum age" qualifier.
Instagram is testing age restriction for business accounts pic.twitter.com/Xrlc3gAPyH

— Jane Manchun Wong (@wongmjane) October 17, 2019