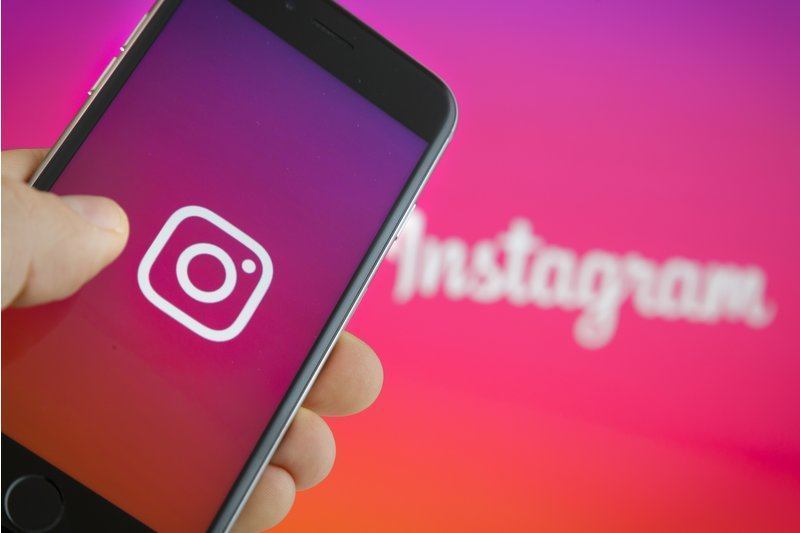 Recently, we came to know that Instagram is developing its own voice and video call feature, to take on Snapchat. Meanwhile, a new update, Instagram 35.0 has been rolled out on the Apple's App Store – hinting that we could expect few more additions to the application.
Though the update is released, there was no clear info about the features newly added to it, in the changelog. However, our sources have managed to uncover them. Let's have a quick glance at the new features: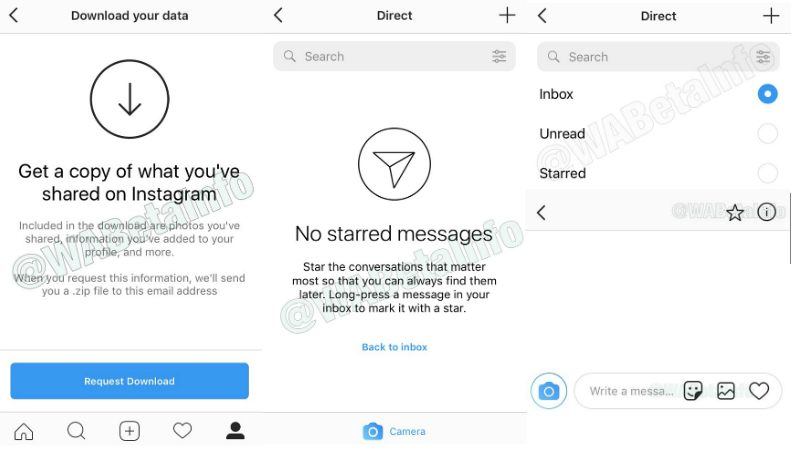 Starred Messages/Chat
As shown above, a new 'star' button is housed on the top of the Instagram chat window, besides the info button. This will probably help users to mark important chats and highlight them. Contrarily, we've previously seen the voice call button placed in the same place. So, let's wait and see where would the feature finalized to show up.
Search Filter
The image clearly depicts the usage of this feature. This feature will let the users filter the chats while searching for a specific message. Correspondingly, you'll have options to choose between Inbox, Unread and Starred messages, during the search.
Download Data
This feature will go to the Settings window; and will probably enable the users to download and save a copy of their data as an archive file. A .zip file containing the archive data will also be sent to the registered email ID.
Although the new additions are uncovered, they are yet to be made available to all the users. We have to wait until when Instagram decides to publicly roll out all these features. Let's hope that the new cool additions arrive us soon.
What do you think about the new features? Will they elevate the Instagram experience? Let us know your views, in the comment section below.